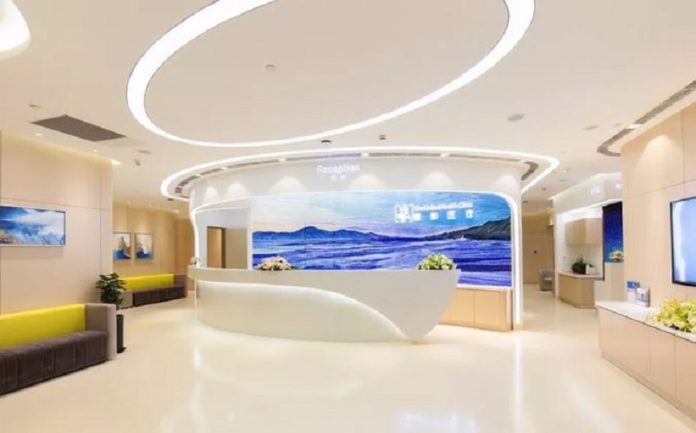 Chinese medical services provider SinoUnited Health announced on Thursday that it has completed a nearly RMB100 million (US$14.49 million) series B round of financing led by the country's venture capital firm Qiming Venture Partners in October 2018.
Multinational conglomerate The Kuok Group and returning investor Maison Capital participated in the new round, according to a statement released by SinoUnited Health on its WeChat official account. The founding and medical team of SinoUnited Health also poured money into the deal.
SinoUnited Health was founded in 2016 by a team of medical specialists at home and abroad. The company said it currently provides both general and specialized medical services across 17 disciplines in four clinics in Shanghai, with foreign customers accounting for about 50%.
Medical services provided by the company cover internal medicine, physiotherapy, radiology, surgery, gastroenterology, pediatrics, among others. The company launched a women healthcare center in January to deliver personalized and integrated healthcare services to female customers.
"SinoUnited Health is a very unique medical services chain founded and managed by doctors. Based on the 'patient-centered' concept, the company's high-level diagnosis and treatment technology, first-class doctor team, and excellent operation system meet the huge demand for 'quality medical services' in the Chinese mainland market," said Liang Yingyu, managing partner of Qiming Venture Partners.
Proceeds of this round will be used to enhance its medical services by recruiting more excellent doctors, expanding medical discipline construction, lifting team cooperation, and opening more clinics.
The company raised RMB60 million (US$8.68 million) in a series A round led by Maison Capital in January 2018.