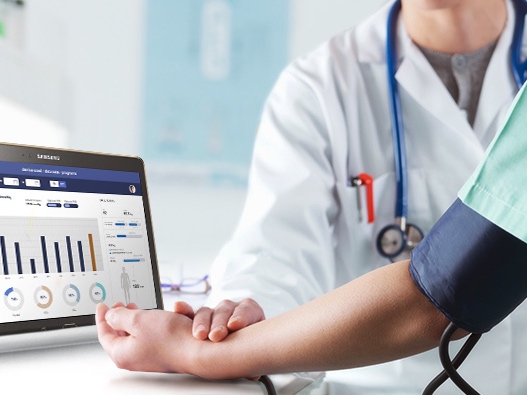 Chinese online healthcare service platform Weimai announced on Thursday that it has secured US$100 million in a new funding round led by Boston-born investment company IDG Capital.
Matrix Partners China, Chinese venture capital firms Vision Plus Capital and Source Code Capital, and Cenova Ventures, a Chinese fund that focuses on private healthcare services and digital health space, all poured money into the new round, said Weimai's existing investor Choice Capital in a statement released on its WeChat official account.
The investment came as the revenue of China's internet healthcare market totaled RMB19.05 billion (US$2.75 billion) in 2018, with a year-on-year growth rate of 20% to 30%, according to iResearch.
Weimai was launched in 2015 by Hangzhou Qiushi Tongchuang Internet Technology Co Ltd, a company backed by Alibaba senior vice president Eddie Wu Yongming, and Free Wu Xiaoguang, the senior management advisor for Tencent. The company develops and operates big data-powered medical applications, providing services like appointment registration, full process payment, doctor online consultation, report inquiry, prescription delivery, and remote diagnosis. The company also develops game software products.
The Weimai platform, currently focusing on the major third and fourth-tier cities in China, has formed cooperations with nearly 1,000 hospitals in over 70 cities across 17 provinces. Weimai has posted more than 150 million users and about 100,000 registered doctors as of present.
The construction of what Weimai calls "a city-level medical and healthcare platform" will not simply transfer doctors from offline to online and completely overturn the offline healthcare service, said Weimai founder and CEO Qiu Jialin. Instead, Weimai seeks to join forces with traditional hospitals to "empower" them with a more efficient online operation system.
"The urban operational threshold [of online healthcare service platforms] in China is very high. But Weimai managed to find a new path to enter the market, which also has opened a more potential market for itself. The idea of 'embracing public hospitals and serving as their assistant' also matches our investment strategies in the internet plus healthcare space," said IDG Capital partner Zhang Jianbin.
Proceeds will mainly be used in three areas, including service upgrade and technology iteration, talent recruitment, and the expansion of Weimai's business layout in more cities by forging cooperations with more hospitals.
Weimai raised US$30 million in a series B round led by Cenova Ventures in September 2018, with participation from Matrix Partners China, Source Code Capital, and Vision Plus Capital. The company closed RMB120 million (US$17.38 million) in a series A round led by Matrix Partners China in September 2016. It also completed an angel round worth RMB40 million (US$5.79 million) in September 2019.