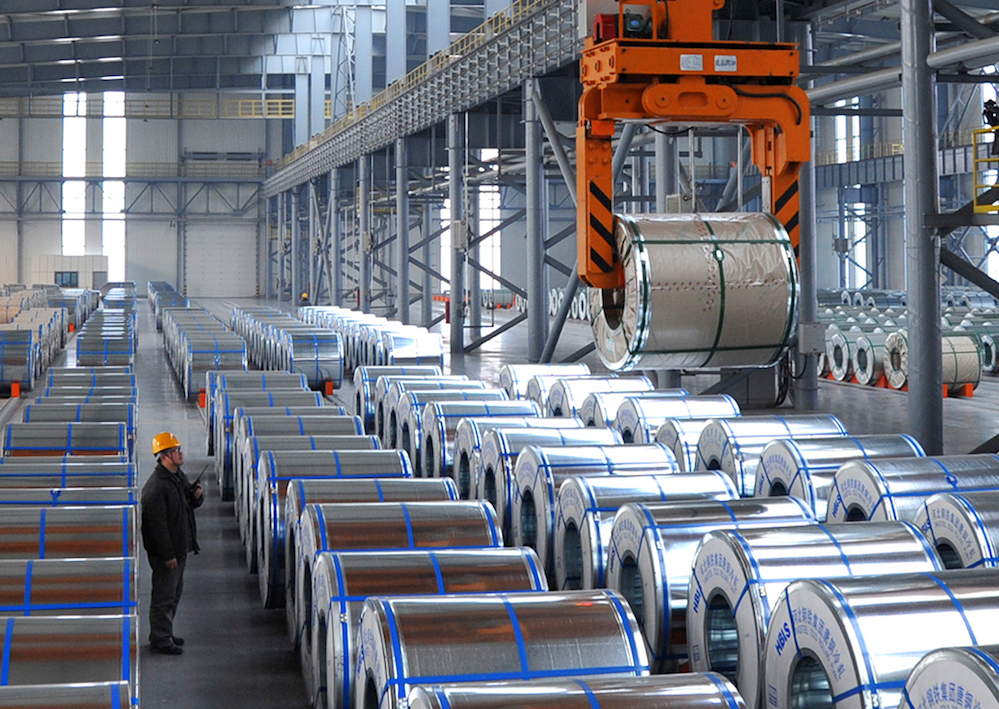 Ouyeel, an online business-to-business (B2B) steel transaction platform owned by Chinese national iron and steel production firm China Baowu Steel Group, announced on Thursday that it has raised about RMB2.02 billion (US$293.65 million) in a new round of equity investment.
The equity investment saw participation from a group of new Chinese investors, including full-service investment bank CITIC Securities, Sinotrans Limited, an intelligent logistics services unit of state-owned China Merchants Group, Beijing Jianlong Heavy Industry Group, and China Structural Reform Fund, a state-owned private equity fund that provides state-owned enterprises with support in development and industrial consolidation, said Ouyeel in a statement released on its WeChat official account.
Ouyeel's existing shareholders, including CCB Trust, a non-banking financial services arm of China Construction Bank, and Chinese steel production firms China Baowu Steel Group, Benxi Steel Group, as well as Baoshan Iron and Steel and its wholly-owned affiliate, all poured money into the new round, according to the statement.
The investment came as China remains as the world's largest steel producer. The maker of half the world's steel notched another production record in the first quarter of 2019 with 231 million tons of steel made between January and March, up almost 10% from a year earlier, according to data from the national statistics bureau.
Ouyeel was founded in February 2015 when the Chinese iron and steel producer, China Baowu Steel Group, sought to disrupt its traditional business model through the construction of a steel transaction e-commerce platform. The Ouyeel platform mainly provides services like steel trading, logistics, supply-chain financing, technical exchange, big data analysis, and consultation.
The four-year-old platform has posted 118 million tons in steel transaction volume in 2018, contributing to a 50% increase in its overall financial performance, according to the company's website.
In May 2017, the company closed over RMB1.05 billion (US$152.64 million) in its initial round of equity investment from a diversified mix of investors including Japanese sogo shosha Mitsui & Co. The previous capital injection came from a wide range of private enterprises and overseas companies, representing Ouyeel's first attempt to operate in accordance with China's mixed-ownership reforms.
The mixed-ownership reforms are part of Beijing's ambitious plans to revive the country's lumbering and debt-ridden state-owned enterprises (SOEs) by introducing private capital and management methods.