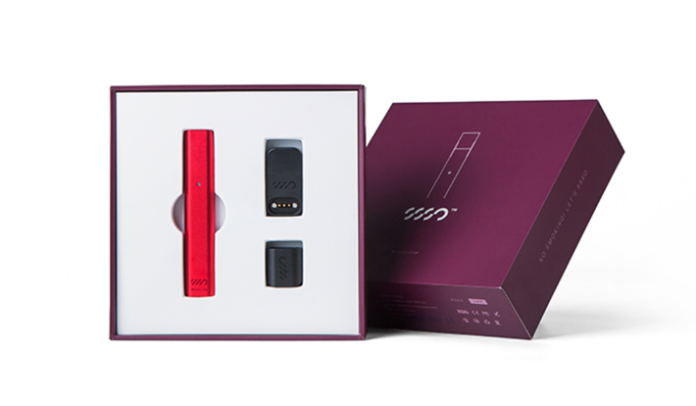 Chinese electronic cigarette brand SSSO announced on Wednesday that it has raised US$25 million in an angel round of financing, which will help the start-up keep delivering smoking alternatives and build a unique brand culture.
"SSSO plans to buy out classic tobacco brands and fashion brands, along with their high-end brand culture, to help the firm define its own culture," said Jiang Wenbai, the company's chief strategic consultant in an interview with Chinese online publication 36Kr.
SSSO did not disclose the investors in the new round. The company did not immediately respond to China Money Network seeking comments.
SSSO, based in eastern China's Hangzhou city, has introduced two major products including a rechargeable smoking device and a disposable smoking device with flavors like classic tobacco, mint, and iced lemonade. The company currently delivers products through an online marketplace embedded in Chinese social media app WeChat, and other distribution channels. It has recorded monthly sales of over 10,000 devices.
Proceeds will be used to implement its business plans in markets at home and abroad. The company also plans to increase investment in brand marketing, product development, and the enhancement of its e-cigarette vaping technology.
This is the lastest investment secured by an e-cigarette developer in China. At least 20 e-cigarette start-ups in China have raised fundings since the beginning of 2019, according to data collected by Crunchbase. Among them is SnowPlus, who announced in late June to have closed over US$40 million in a series A round from a group of venture capital funds and individual investors. Detailed information of the investors was not disclosed.
These venture-backed start-ups are thriving in China as the number of smokers in the country has reached about 300 million to 350 million, and is still growing. More than one million people die of smoking-related diseases every year, according to Research and Markets.
The Chinese authorities are considering regulations to supervise the burgeoning vaping market as health concerns over e-cigarettes increase in recent years. China's National Health Commission unveiled on Monday that it has kicked off research into e-cigarettes and plans to issue legislation for the industry.
"International studies show that the use of electronic cigarettes will lure teenagers to try the traditional cigarettes and speed up their adoption of such products," said the head of the health authority, Mao Qunan, at a press conference on Monday. "The potential hazard will have an influence on the development of teenagers' health habits, so the government must tighten regulations in the field."