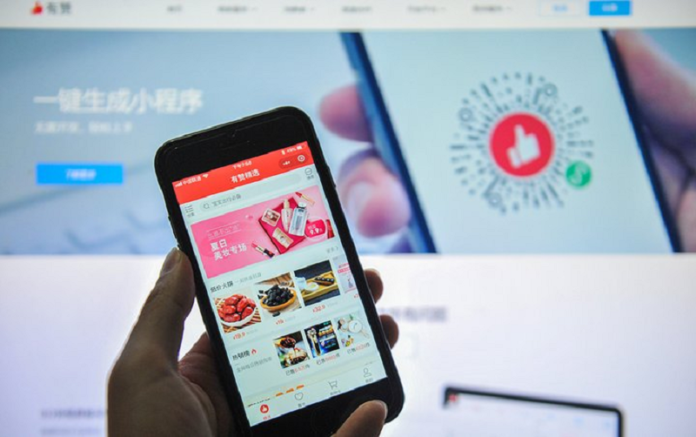 Chinese e-commerce service provider Youzan announced on Thursday that its affiliate Qima Holdings has raised US$30 million from Baidu to cooperate with the Chinese internet giant in developing the mini-program ecology.
Baidu allocated the investment through two of its subsidiaries, Baidu SPV and Baidu Online. Upon the completion of the investment, Baidu will act as a minority shareholder of Qima. The pair will leverage Baidu's platform to expand Youzan's merchant base, said Hong Kong-listed Youzan in a filing with the stock exchange.
The investment came as the mini-programs are becoming a key channel for merchants to engage with customers. Baidu, the internet company famed for its namesake search engine, is looking to accelerate the development of its mini-program ecosystem. The company, launched its mini-program feature in July 2018, has recorded 250 million monthly active users (MAU) in July 2019.
Youzan, known as the Chinese version of Shopify, was founded in November 2012 as a SaaS provider for small e-commerce companies. The company currently serves over 442,000 merchants in the fields of retail, catering, beauty, education, and hospitality.
"We are open to a partnership covering various channels that could bring traffic or boost the next-stage growth for merchants on the Youzan platform. Helping merchants to manage the mini-programs more efficiently and at a lower cost is the core motivation behind our cooperations with mini-program ecosystems on WeChat, Alipay, or Baidu," said Cui Yusong, CTO of Youzan.
Youzan secured HK$910 million (US$116.03 million) in a strategic investment led by Tencent with participation from Greater Bay Area Development Fund, Gaocheng Capital, Franchise Capital and Elephas Investment in April 2019.