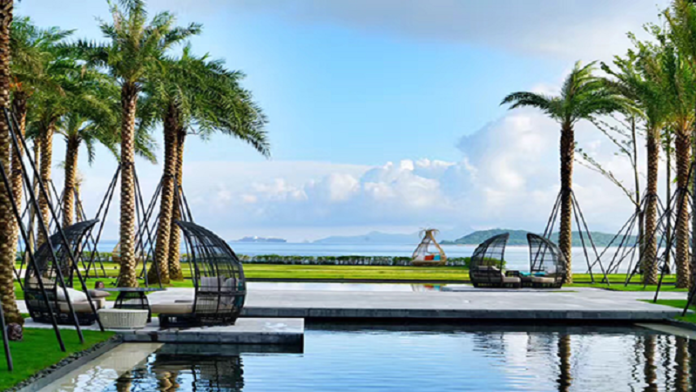 Zhiketong Technology, a Chinese start-up that utilizes social media app WeChat to provide direct-sale marketing solutions, has raised over RMB300 million (US$42.53 million) in a series C round of financing, said Zhiketong in a statement released on its WeChat official account on Wednesday.
The latest fundraising includes a series C1 round led by Sequoia Capital China with participation from returning investors including IDG Capital, Shunwei Capital and Lightspeed China Partners, a series C2 round led by Vision Plus Capital followed by Sequoia Capital China, and a series C3 round led by CYTS Hongqi Partnership.
Zhiketong, which means "a direct connection to customers" in Chinese, was founded in December 2014 and formally known as Beijing Zhiketong Technology Co Ltd. The company mainly provides direct-sale marketing solutions for hospitality, leisure and entertainment enterprises, helping them set up online sales channels on their WeChat official accounts that can boost the online to offline conversion.
The firm has launched over 40 branch offices across 294 cities in China, serving over 80% five-star hotels in the country, including those operated by InterContinental Hotels Group, Hilton Worldwide, and The Ritz-Carlton, according to the company statement.
"We are optimistic about the enabling mode of Zhiketong's 'trading Service-as-a-Service (SaaS) plus service'. The company has established a high coverage rate in the high-star hotel market. We believe the team will continue to keep innovate in more fields to help more service providers to establish new connections with consumers, achieve efficient customer acquisition, and create greater value for related industries," said Zheng Qingsheng, partner of Sequoia Capital China.:
Proceeds of this round will be used for technology innovation and business expansion, providing high-efficient digital marketing solutions for high-star hotels and scenic spots.
The company raised RMB110 million (US$15.98 million) in a series B funding round led by Shunwei Capital in June 2019. It also raised nearly RMB 100 million (US$14.52 million) in a series A+ round from IDG Capital and Lightspeed China Partners in January 2018, after it raised a series A round from Gobi Partners in 2015.