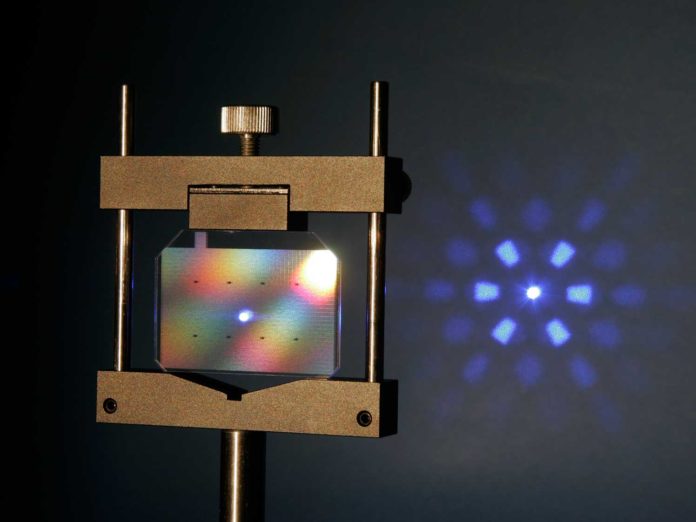 Beijing Yuguang Science and Technology Development Co., Ltd, a Beijing-based diffraction optical solutions provider, completes around RMB100 million(US$14 million) in a series B+ funding round, announces Beijing-based investment firm Shunwei Capital on Tuesday, a former investor of the firm.
The round is led by China Merchants Venture, an innovative start-up-focused fund under China Merchants Group.
Founded in 2016, the company supplies three-dimensional sensing system and micro-nano optics.
The three-dimensional sensing system is regarded as the "eye" of all kinds of intelligent devices. It is the core sensor of artificial intelligence devices and has a wide range of applications in security monitoring, consumer electronics, vehicle sensing, and industrial inspection.
Beijing Yuguang Science and Technology is devoted to the design, manufacture and applications of advanced diffractive optics and micro/nano-optics, and provide complete diffractive optical solutions for customers.
The Company has developed diffractive optical design software with independent intellectual property rights. The company provides standard or customized diffractive optical elements for laser and LED optical applications, which are widely used in many technical fields, such as 3D scanning, intelligent 3D sensing and recognition, machine vision, 3D computer vision, AR/VR, deep learning, behavioral big data analysis, intelligent monitoring, onboard assistance system.
Tian Kehan, founder and CEO of the company, graduated from Tsinghua University and Massachusetts Institute of Technology (MIT), worked for IBM before. Its core team consists of Tsinghua University alumni.
Proceeds will be used to further enhance the core level of the new materials, new products and optical electronic technology, according to Shunwei Capital.
The company has so far completed four funding rounds. It raised RMB100 million (US$14 million) in its series B round in 2019, led by Chinese investment firm THG Ventures, Cathay Capital Foundation and Lenovo Capital. It completed RMB 60 million (US$8.4 million) in a series A round in 2017 and its angel investment in 2016.