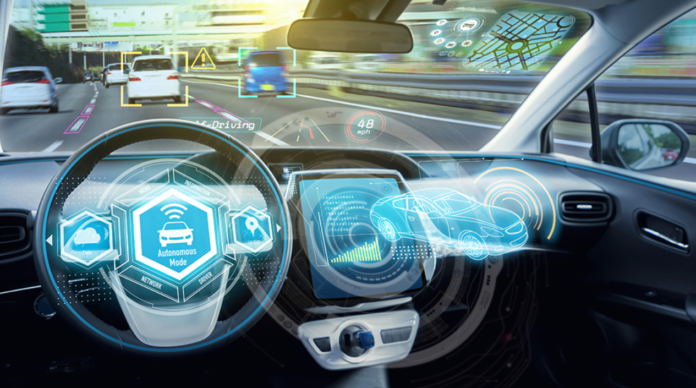 Chinese telecommunications giant Huawei unveiled ambitious plans to supply a comprehensive range of products and services to the smart and connected car space. The planned products include sensing equipment such as LiDAR and millimeter wave (mmWave) radar, the underlying software and hardware infrastructures such as chips and operating systems, as well as Huawei's strength of telecommunications technology in connected cars.
The plans were laid out by Huawei's rotating chairman Xu Zhijun during the China International New Energy and Intelligent Connected Vehicles Exhibition (IEEV China 2019) in Beijing on Tuesday. No timetable is given on when these products will be launched to market.
Huawei has previously said that it will not "make cars" and aims to become a critical supplier to automakers to help the industry to become more intelligent, more connected, and greener. With yesterday's announcements, it's clear that Huawei is determined to taking almost all businesses outside of carmaking into its own hands, from the chips supporting intelligent vehicles, operating systems, self-driving capabilities to hardware such as LiDAR.
This could impact those companies already operating in the space. Notably, Chinese search engine Baidu has spent massive investments to build up its Apollo autonomous driving ecosystem. It has also supported an in-house self-driving fleet to research self-driving car technology. Unicorn startup Horizon Robotics, a Beijing-based chip startup with a focus on autonomous driving cars, will also face pressure from Huawei's chip unit. Another Chinese chip startup Cambricon Technology is likely to have to compete against Huawei in the automobile space, after Huawei stopped cooperating with Cambricon on smartphone chips last year.
Huawei's strategy to launch a full-on frontal attack in the automobile industry is a sensible one. The global auto industry is experiencing the deepest disruption in over a hundred years. Vehicle electrification, intelligent cars, and connected cars are the top three themes that will define the future of mobility, Dr. Kai-fu Lee, founder of Chinese venture capital firm Sinovation Ventures has said.
Many of the hardware, software and systems required for these evolutional changes are a natural extension of Huawei's core capabilities. As the world's leading telecommunication equipment maker and 5G pioneer, Huawei has the technological advantage in taking a leading position in connected cars.
Huawei's chip-making HiSilcon provides semiconductor capabilities. The company will also use its newly unveiled Harmony OS designed for the Internet-of-Things on the cars. Huawei is also one of the biggest smartphone makers globally and a front-runner in the Internet-of-Things sector.
Specifically, Huawei's automobile offerings include four parts: a smart driving platform, a smart cockpit platform, a smart electrification platform, and a smart connected vehicle platform.
The driving platform will include LiDAR, mmWave radar, algorithms, applications, and industry standards. These are the essential parts and services needed to realize self-driving.
The cockpit platform will utilize Huawei's Harmony OS and integrate smart hardware devices and apps to give passengers improved experiences.
The electrification platform will leverage Huawei's energy sector capabilities to help carmakers solve the issue of electric power systems, charging, and battery management.
The connected car platform will connect cars with cars, cars with the road, cars with infrastructure, similar to the so-called V2X concept. Huawei will use its cloud platform and its telecommunications capabilities to provide comprehensive solutions.
Huawei's plans to make LiDAR will likely impact existing LiDAR makers if Huawei's products prove to be more economical and offer better value.
The top 10 global LiDAR manufacturers includes Sweden Hexagon AB, American Velodyne LiDAR Inc., Germany Sick AG, the U.S. Topcon Positioning Systems Inc., the U.S. Trimble Inc., Austrian RIEGL Laser Measurement Systems GmbH, Canadian Teledyne Optech, French Leosphere, the U.S. Waymo LLC and French Valeo S.A., among which the U.S. accounts for 40%, according to Market Research Report.
Waymo, the spun-out unit of Google's self-driving unit, said it would start selling its custom LiDAR sensors in March.
"The LiDAR market was valued at US$1.90 billion in 2018, and it is expected to reach a value of US$3.89 billion by 2024 at a CAGR(compound annual growth rate) of 12.76%, during the forecast period (2019 – 2024)," according to Mordor Intelligence.