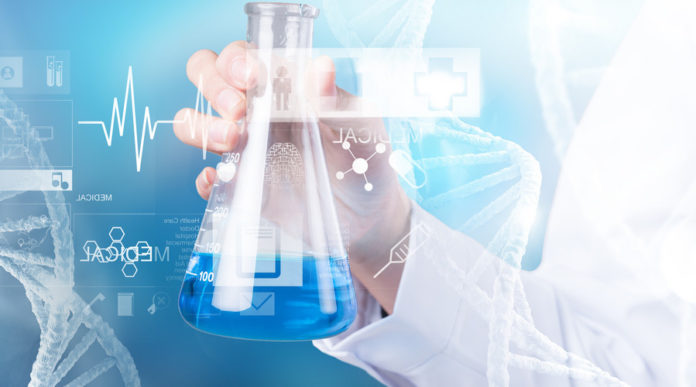 Yikon Genomics, a reproductive health-focused biotech firm, announces on Monday that it has completed RMB220 million (US$31.3 million) in a series C funding round led by venture capital firm Jinhe Capital under independent clinical laboratory KingMed Diagnostics.
Guangdong Yuexiu Financial Holdings' investment branch Industrial Fund, Wuhan-based investment fund Zhong Yuan Jiupai and innovation and technology fund under Bank of Communication also participated in the round.
Proceeds from the round will be used to optimize its products and service focused on reproductive inheritance and maternal and child health to effectively prevent birth health and expand the market of global reproductive health.
Founded in 2012, Yikon Genomics is a solution-based single-cell sequencing company. Based on the patented MALBAC® technology from Harvard University, Yikon provides complete solutions in the fields of reproductive health and cancer diagnostics with liquid tumor biopsy.
The company's MALBAC-PGS™ and MALBAC-PGD™ solutions offer accurate and comprehensive embryo testing results for physicians to choose embryos with balanced chromosomal copy numbers, without inheriting the known disease-associated alleles.
Yikon's business has cover more than 20 countries, including the U.S., the U.K., Russia, Japan, Thailand, Malaysia, Cambodia, etc, and has strategic cooperation with biotech firm Genetix Biotech Asia Pvt. Ltd. and Center for Reproductive Health & Gynecology (CRHG).
WTO predicts that infertility will become one of the three major diseases, following tumor and cardiovascular disease. Infertility has recently increased to 12.5% to 15% in China owing to the environmental problem, work pressure, fertility postponement, etc.
China's population aging is accelerating. People above 60-year-old will increase from 168 million in 2010 to 402 million in 2040, according to a report by WTO. Meanwhile, the birth population was 15.23 million in 2018 in China, with a 10.94% birth rate, which is close to the bottom level in the world, according to the National Bureau of Statistics of China.
Lu Sijia, co-founder and chief executive officer of Yikon, said they hope that the company's self-developed technology can help people around the world keep good health.