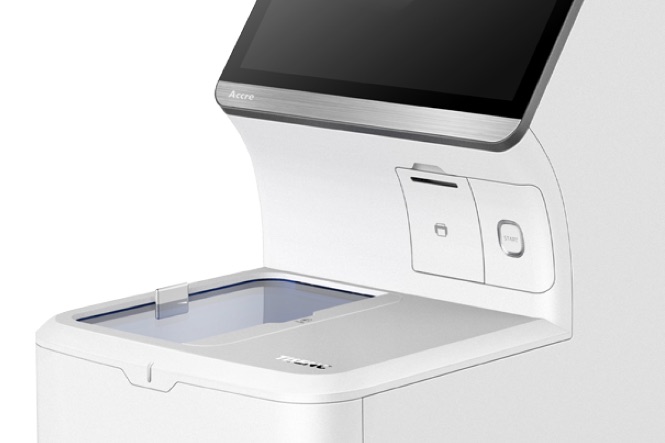 Shenzhen Tisenc Medical Equipment Co. , Ltd., a Chinese point-of-care testing platform, announced the completion of a series B round of RMB80 million financing. QIming Venture Partners joined in the round, after leading a previous round of RMB40 million.
After this round of financing, Tisenc will push forward the research and development, carry out volume production and quality control of the single chemical luminous series products, and push forward the construction, promotion and perfection of the global marketing system.
The global in vitro diagnostic market has grown steadily, reaching US$78 billion by 2018, of which POCT accounts for 29% share.
China's in vitro diagnostic market is RMB54.7 billion yuan, and POCT accounts for 11% share. Statistics show that the market share of traditional immunization POCT market is RMB5 billion yuan. The emerging POCT market (including Amh, vitamins, thyroid function, hormones, etc.) will have a market share of more than RMB10 billion yuan, and the overall immune POCT industry will grow at an average annual rate of more than 25%.
The strong overall growth of the POCT industry will be an important driving force for the next 5-10 years and offers the golden opportunity of China's IVD industry.
At present, nearly 80% market share of China's total chemiluminescence market is still occupied by imported brands, and the market is concentrated in higher-grade hospitals. As the overall trend of substitution of national medical devices by domestic products becomes clear, and the trend of primary health care development highlighted in the "healthy China 2030 program" continues to move forward, Tisenc is representative of the localization, high-quality, miniaturization of chemiluminescence POCT product concept. Its products can well fit the market trend and the development direction of the industry.
Tisenc was founded in Shenzhen in 2015 and focuses on the development, production and global sales of single-volume automatic chemiluminescence analyzer and more than 100 matching in vitro diagnostic reagents.