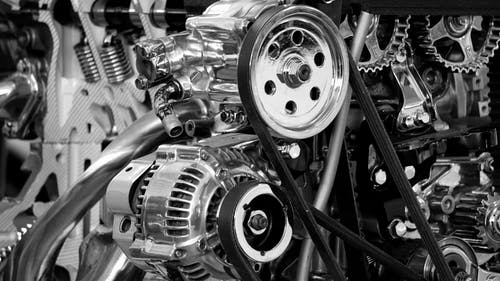 Youdi, a Chinese second-hand auto parts trading platform, recently announced that it has received tens of millions of RMB in Angel round financing from Sequoia Capital China. The financing is mainly used for technology research and development, market expansion and team expansion.
Established in July 2019, Youdi's goal is to serve industries such as second-hand car recycling and dismantling companies, car parts distributors, and auto repair service companies by building a car disassembly database, a cloud SaaS management platform, and an E-commerce trading platform, connecting the upstream and downstream links.
In recent years, in the trillion-dollar market of Chinese auto parts distribution, a large number of B2B companies have arranged whole-car parts and consumable parts transaction businesses, but they are mainly based on the circulation of sub-factory parts and original parts, and few focus on second-hand auto parts trading. This is because China 's car ownership has only exploded in the past 10 years, and a car often has to be driven for 10 years before it enters the scrappage phase. It has led to insufficient car scrappage and valuable second-hand auto parts on the market in the past. On the other hand, according to Chinese relavant regulations, the "five major assemblies" (engine, steering gear, transmission, front and rear axles, and frame) after dismantling of scrapped vehicles can only be used as scrap metal to be smelted, and can not be legally and freely circulated in the market.
This situation has changed in 2019. By the end of 2018, China's car ownership had reached 240 million, and numerous cars sold in the past 10 years had gradually reached the end of their service life, and the number of valuable and reusable parts had gradually increased. At the same time, the second-hand auto parts can be sold and circulated if they meet safety standards. This has further legalized the whole industry.
Compared with original parts and auxiliary parts, after being screened, refurbished, and remanufactured, the quality of the disassembled parts can be comparable to the original parts, and the price is only It is 10% -50% of the original parts, which is a great benefit to the maintenance cost bearers (including car owners and insurance companies), and it is also in line with the social value of the circular economy, according to Li Yang, the founder and CEO of Youdi. At the same time, selling cost-effective demolition parts is also one of the ways for the automobile service factories to increase profits, because maintenance time and spare parts are the two major sources of income for them, and the hours of work are almost the same, but the difference in spare parts can fluctuate greatly.
Li Yang mentioned that although the market is large, there are still many pain points in the circulation of car scrap parts in China. At present, there are more than 700 officially qualified second-hand car recycling and dismantling companies in China, but they are highly fragmented. In order to solve the pain points, Youdi intends to organize the sources of disassembled parts and jointly establish the ecology of disassembled parts with the industrial upstream and downstream to improve the circulation of disassembled parts and effectiveness.
Li Yang was one of the founding partners of Chinese second-car trading firm Uxin Group, and was responsible for used car source management, data management, detection and evaluation system, and product technology system; Youdi's co-founder Rong Jingxin is a serial entrepreneur in the field of used car disassembly, auto parts distribution and remanufacturing.