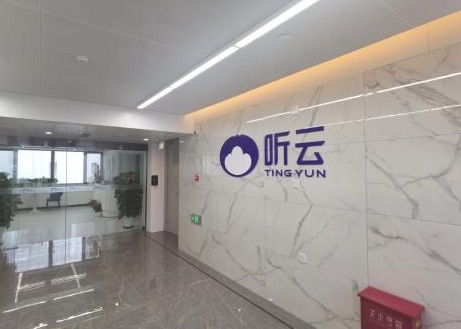 Beijing Ting Yun Network Co., Ltd., a Chinese Application Performance Management (APM) startup, announced that it has completed a new round of RMB400 million yuan series C round of financing.
A unit of CICC Capital, Plum Ventures, Fengyuan Capital and other Chinese investment firms jointly invested.
Ting Yun was established in Beijing in 2007. It provides companies in various industries with a full-stack real-time big data intelligent monitoring platform covering the client, network, and server aspects.
The company focuses on data acquisition, user experience analysis, software performance monitoring, and makes full use of artificial intelligence technology for data analysis.
In terms of products, Ting Yun continues to upgrade its product platform, fully utilizes AI technology to comprehensively improve data capture and analysis capabilities, and is the first to create a WeChat mini app monitoring service to help customers improve efficiency.
At present, Ting Yun's business has covered the government, finance, operators, Internet, aviation, energy and power, industrial manufacturing, education and other major industries, and has served thousands of domestic and foreign customers.
With the injection of this round of financing, Ting Yun will focus on its development direction and goals in the next three to five years. It will continue to increase R&D investment, gradually strengthen and upgrade the ability of data collection, processing and effective output for different industries, focusing on improving the ability of AIoPs products.
The current IT operation and maintenance of companies is still labor intensive, said Ting Yun president Zhao Yuchen. The future IT operation and maintenance will ensure the stability and continuity of the business in the form of maximum intelligence and automation, and the best starting point for achieving this goal is APM.
There will be three major trends in future technological development, said Zhao. First, the digital transformation of enterprises. IT has truly become the core competitiveness of enterprises and the embodiment of advanced productivity.
Second, the enterprise IT architecture is migrating to cloud computing, virtualization, and localization. In the process of system migration, there will inevitably be a transition period when multiple IT environments coexist, and multiple IT environments coexist. The more complex the IT environment, the greater the value of Ting Yun's APM product, because it can solve the current situation where different monitoring tools are separated from each other in different IT environments.
Third, the digital monitoring and operation of enterprises in the future will definitely evolve in the direction of intelligence (AIOps). The product matrix formed by Ting Yun's accumulated industry experience, product solutions, massive full-link data and algorithm capabilities from Silicon Valley will bring the greatest value to customers, said Zhao.
Wu Shichun, founding partner of Plum Ventures, said: "The digitalization and intelligence of Chinese enterprises and infrastructure is in a period of accelerated development. The management of digital intelligence construction is the intelligence of operation and maintenance."