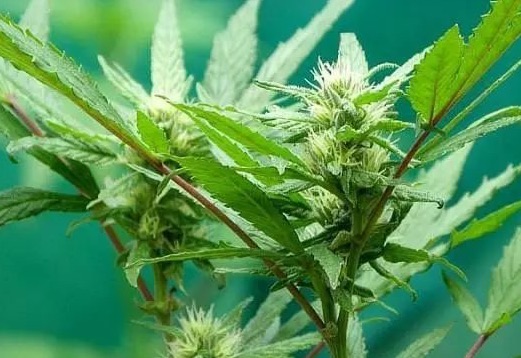 Kunming Issues China's Only Marijuana Industrial Support Measures
On September 14, at the opening ceremony of the Kunming International Industrial Hemp Industrial Park, three supporting policy documents call for the establishment of Kunming International Industrial Hemp Research and Development Center (Research Institute), the establishment of domestic and foreign industrial hemp enterprise headquarters centers, and the establishment of Kunming Industrial Hemp Trading Center.
In order to ensure the implementation of the "Eight Hemp Articles" policy, Kunming expects that the special fund support for the industrial hemp industry will reach RMB500 million yuan in three years.

Autohome plans to go public in Hong Kong for the second time
According to Bloomberg, Autohome is reported to plan to go public in Hong Kong as early as 2021, hoping to raise US$1 billion.
Wang Kai becomes CTO of Li Auto
Wang Kai, the former global chief architect of Visteon, will serve as the CTO of Li Automotive, a Chinese electric vehicle marker. According to the announcement, Wang Kai will be responsible for providing comprehensive leadership in the technology research and development of smart vehicles (including electronic and electrical architecture, smart cockpit), autonomous driving, platform development and Li OS.

Didi founder Chengwei: Invest RMB3 billion yuan this year to promote online and offline security
At the 2020 National Cyber Security Promotion Week, Didi Chuxing CEO Cheng Wei said: "Cyber security is the vital foundation of Didi's security system. In 2020, we will invest RMB3 billion yuan in special security funds to promote online and offline security and improvement of capabilities and safety systems."
Didi said that it has integrated network security into every aspect of its travel business and insisted on adopting a "zero tolerance" attitude towards illegal production.
Counterpoint: Vivo once again ranked first in the Indonesian smartphone market
The latest data from the international research company Counterpoint shows that Chinese phone manufacturer Vivo continues to lead the Indonesian smartphone market in the second quarter of 2020, ranking first with a 21.2% share.
At the same time, Chinese companies continue to dominate the Indonesian smartphone market, occupying four of the top five brands. This data shows that Vivo's Y12, Y91C, and Y50 models contribute the most to its Indonesian market share. In the first quarter of this year, Vivo topped the Indonesian market for the first time.
Tencent applied for the registration of "WeChat Children's Edition"
According to Tianyancha App, Tencent Technology (Shenzhen) Co., Ltd. recently added multiple trademark information, including multiple trademarks of "WeChat Children's Edition" and "WEIXIN FOR KIDS".
The application date was August 2020. The status of the trademarks is displayed as "Trademark Application", with international classifications involved include education and entertainment, scientific instruments, website services, etc.
Baidu officially released Xiaodu true wireless smart headset
Baidu officially released Xiaodu true wireless smart headphones. According to the official introduction, the product is a 24-hour personal AI assistant integrating AI voice assistant and intelligent translation.
Baidu Releases "Du Xiaoxiao" App for Growing Virtual Assistant
At the "All Things Intelligence-Baidu World 2020″ conference, Baidu released a search innovation product "Du Xiaoxiao". According to Shen Zhuo, executive vice president of Baidu Group, Du Xiaoxiao is a developmental virtual assistant App, based on the functions of Xiaodu Assistant, with visual recognition functions.

Jack Ma: The digitization process has been shortened to 10 to 20 years
At the 2020 Online Smart Expo, Jack Ma said that digitalization used to only make some companies live better, but today is the key to their survival. The process of digitization may have taken 30 to 50 years to complete, but now it has been shortened to 10 to 20 years. Digitization is the most certain huge opportunity in uncertainty.
National Bureau of Statistics: There is a foundation for the real estate market to maintain overall stability
Fu Linghui, spokesperson for the National Bureau of Statistics, said that the recent rebound in real estate is due to the release of some depressive demand in the previous epidemic, as well as the increase in financial support for the real economy, which has led to a downward trend in market interest rates.
MIIT: China's Intelligent Connected Vehicles regulation will be revised
The Ministry of Industry and Information Technology stated that it will support Xiangyang city in accordance with the "Intelligent Connected Vehicles Road Test Management Regulations" and the upcoming revision of the "Intelligent Connected Vehicles" Road Testing and Demonstration Application Management Standards, improve local management standards, open more test and demonstration roads, and organize large-scale demonstration applications of road testing and manned objects.
China Film Distribution and Projection Association adjusts the screening guidelines
According to the news on the WeChat public account of the China Film Distribution and Projection Association on September 15, the "Guidelines for the Reopening of Movie Screening Sites for Epidemic Prevention and Control" (third edition) were released and will be implemented on September 25, 2020.
The screening guide requires that the film screening site should be equipped with facilities for measuring body temperature and have a dedicated person on duty, register audience information and check body temperature.
Those who do not wear a mask and whose body temperature is above 37.3 degrees are not allowed to enter. All tickets are sold online by real-name reservations and contactless; in principle, the attendance rate of each show shall not exceed 75%.