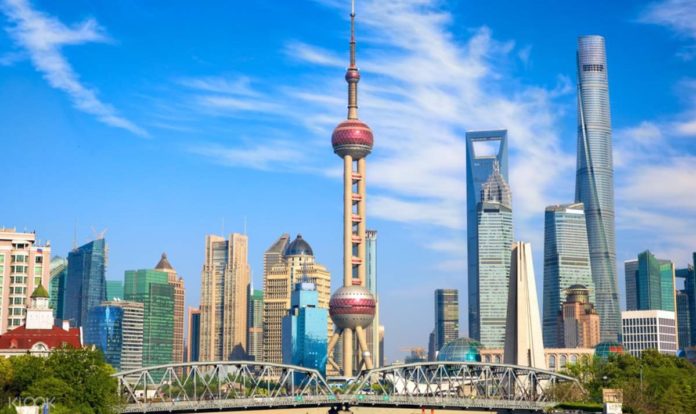 China reportedly plans to reform domestic stock exchanges
The China Securities Regulatory Commission plans to reform the domestic exchanges to combine the main board of the Shenzhen Stock Exchange and the small and medium-sized board there, according to Caixin reports.
The Shenzhen Stock Exchange currently mainly consists of three sections, namely the main board, small and medium board and ChiNext. As of October 27, there were a total of 2,319 listed companies on the Shenzhen Stock Exchange, including 469 main board companies, 982 small and medium board companies, and 868 ChiNext, with market capitalizations of RMB8.8 trillion, RMB13 trillion and RMB10.24 trillion yuan.
The main board of the Shenzhen Stock Exchange has not had an issue financing function for a long time, and the listing and regulatory requirements of the main board and the small and medium-sized board are basically the same, and there is no need to differentiate these two boards.
From the perspective of the future development structure, the Shanghai Stock Exchange will have the main board + science and technology innovation board, and the Shenzhen Stock Exchange will consists of the main board + growth enterprise board. The overall exchange layout between Shanghai and Shenzhen will complement each other.
WeChat ban will expire before U.S. election
On the afternoon of October 26, U.S. Eastern Time, the Ninth Circuit of the United States issued a ruling dismissing the motion submitted by the U.S. Department of Justice to enforce the Trump administration's ban on WeChat. This means that the US government's ban on WeChat will not take effect before the US election, and WeChat will not be removed from the app stores.
Ant Group IPO investors have 6-24 months lock-up terms
On November 5, Ant Group will be A+H shares listed simultaneously. Ant Group determined that the A-share issuance price was RMB68.80 yuan/share and H-share was HK$80.00 Hong Kong dollars/share (approximately RMB 68.85/share). The total amount of funds raised in the two places exceeded US$34.5 billion (approximately RMB240 billion yuan). The total market value is as high as RMB2.1 trillion yuan, making it the world's largest IPO in history.
Around 80% of this IPO is to be subscribed by strategic investors. According to the information disclosed in the prospectus, a total of 29 strategic investments were allocated this time.
Zhejiang Tmall Technology ranked first, with 730 million shares allocated and RMB50.224 billion yuan allocated. Next was the National Council of Social Security Fund, which used 33 accounts and received 100 million shares for a total of RMB6.88 billion yuan; China Construction Bank Investment, Singapore Government Investment (GIC Private Limited) and Canada Pension Plan Investment Board received RMB1.968 billion yuan allocation.
In addition, the strategic investment also includes PetroChina Assets, China Merchants, China Life, Temasek Fullerton Investment, Abu Dhabi Investment Authority and various strategic placement funds. These investors have a lock-up terms of between 6-24 months.
Tencent invests RMB200 million yuan strategic investment in Internet parking platform "PP Parking"
Chinese Internet parking platform "PP parking" received a RMB200 million yuan strategic investment from Tencent Group. Previously, the company had received RMB10 million yuan in Series A financing from the Collaborative Innovation Fund in 2015.
PP Parking is an Internet platform based on SaaS services that empowers the traditional parking equipment industry. After the investment is completed, Zhong Xuedan, vice president of Tencent Travel, will serve as the director of the company.
Samsung Display gets U.S. licenses to supply some panels to Huawei
Samsung Electronics' display unit has received licenses from U.S. authorities to continue supplying certain display panel products to Huawei, according to Reuters.
It is still unclear whether Samsung Display will be able to export its OLED panels to Huawei as other firms in the supply chain making components necessary to manufacture panels would also have to get U.S. licences.
Liepin: Beijing, Shanghai, Guangzhou, Shenzhen and Hangzhou average annual salary of high-end talents exceed RMB200,000 yuan in Q3
Liepin released a report showing that the employment of mid- to high-end groups in the third quarter showed a pick-up trend, and the shortage of talents showed an upward trend. By September, it had returned to the same level last year.
In the third quarter, the proportion of new jobs in the Internet industry ranked first among all major industries, exceeding 1/4. In terms of salary, in the third quarter of 2020, the actual average annual salary of the overall middle and high-end talents is RMB244,800 yuan.
Among them, the actual average annual salary of mid- to high-end talents in Beijing is the highest, reaching RMB282,100 yuan. High-end talents in the financial industry have the highest average annual salary of RMB255,900 yuan, which is the only industry with an average annual salary of more than RMB250,000 yuan.
Ant Group: we are China's largest online insurance service platform
Huang Hao, president of Ant Group's digital financial business group, said that as of June 30, 2020, the company has cooperated with about 90 insurance cooperation institutions. The company is China's largest online insurance service platform.
During the 12 months ended June 30, 2020, the premium and apportionment amount contributed by the company's platform reached RMB51.8 billion yuan, of which approximately 9% was underwritten by Cathay Pacific Insurance.
The company will adhere to the openness of the insurance technology platform to help insurance companies develop together and achieve win-win cooperation. It will also work with insurance companies to customize suitable insurance products for more scenarios and provide them access to Alipay users.
Nissan plans to increase production in China by 30% by 2021
Nissan plans to increase its production capacity in China by 30% by 2021, betting on the Chinese market to reverse losses. According to Japanese media report, Nissan recently announced on its board of directors that it would increase its production capacity in China by 30%. The epidemic has caused Nissan to suffer its biggest loss in 20 years. Nissan said that after the spread of the epidemic, the Chinese market as the main sales market has recovered rapidly. Nissan hopes to seize the strong demand in the Chinese market to improve its performance.
BMW and Alibaba to cooperate on commercial operating systems
Recently, BMW and Alibaba signed a memorandum of strategic cooperation, becoming the first auto company to access Alibaba's commercial operating system.
The two parties will jointly launch the first online sales and service business for dealers of high-end auto brands to open up online and offline user experience. The online user traffic generated during the cooperation between the two parties will be diverted to distributors and create more business opportunities for them.
With the help of Alibaba's global membership system, BMW and MINI brands under BMW will carry out marketing activities and brand membership services on Alibaba's multiple online platforms to increase user stickiness and activity and drive business growth.