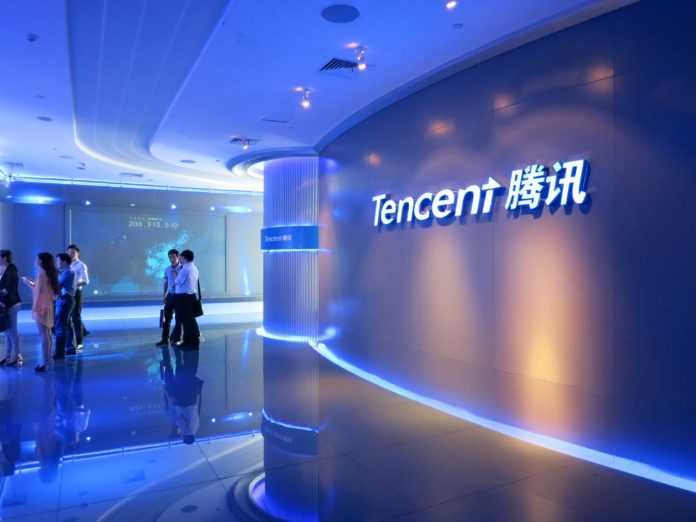 On November 12, Tencent released its 2020 Q3 financial report. The financial report showed that in the third quarter, Tencent's total revenue was RMB125.447 billion yuan, a year-on-year increase of 29%.
According to non-IFRS, the profit attributable to equity holders of the company was RMB32.303 billion, a year-on-year increase of 32%.
It is worth noting that the release date of the financial report corresponds to the second anniversary of Tencent's announcement of a strategic shift. The financial report data can also be regarded as a test of the results for Tencent's transformation toward the industrial Internet in the past two years.
Pony Ma, the founder and chairman of Tencent, said that although the results of the strategic upgrade will only emerge in the long run and there have already been some initial results in some areas. But the financial report shows that any achievements toward strategic upgrade is very minimal.
First, gaming revenue still accounts for the bulk of the company's overall income. According to Tencent's reports, value-added service revenue was RMB69.802 billion, a year-on-year increase of 38%.
This item is usually understood to be Tencent's game revenue. Among them, online game revenue increased by 45% to RMB41.422 billion, mainly due to the growth of mobile games such as "Peace Elite" and "King of Glory". Social network revenue increased by 29% to RMB28.380 billion, which is the consolidated income of Huya live broadcast services and digital content services such as video and music.
From the perspective of revenue proportion, online game revenue accounted for 33% of overall revenue, which is consistent with this year's Q2, which is a percentage point lower than this year's Q1. Compared with Q3 of 2019, it has increased by 4%. Compared with Q3 2018, it is 1% higher.
It can be seen that even with the transformation in the past two years, the overall revenue level and the proportion of Tencent's online game revenue has not changed significantly.
Secondly, the WeChat platform is getting heavier and more difficult to reshape.
WeChat has undergone multiple version updates since 2020 to strengthen its functions in communication, content and services, such as video. The platform is now very heavy with numerous services, functions, and mini apps that could be said to be too heavy for one app.
The financial report shows that in Q3, the WeChat payment page was re-adjusted and divided into four categories, namely financial management, life services, transportation and shopping.
That is aiming to increase service links such as local life services.
The current WeChat is a super super app, which is becoming more and more important for Tencent and its users. It means that making users to stay on Tencent for longer time will become increasingly difficult.
The financial report shows that as of September 30, 2020, the combined monthly active accounts of WeChat and WeChat have reached 1.212 billion, a year-on-year increase of 5.4% and a month-on-month change of 0.6%.
QQ is still suffering declining user count, with 617 million monthly active users, down 5.5% year-on-year and 4.7% month-on-month.
Thirdly, there was moderate growth in finance and corporate services. Tencent's financial technology and corporate services revenue in Q3 2020 increased by 24% year-on-year to RMB33.255 billion yuan.
Among them, financial technology revenue still maintained a healthy growth rate comparable to previous quarters.
Tencent said that its wealth management platform customers increased by more than 50% year-on-year, and its asset holdings also increased considerably.
The penetration rate of its wealth management platform among users is still low. It means Tencent can increase users here through long-term measures such as investor education programs and increasing product categories.
It is worth noting that the regulatory turmoil caused by Ant Group's delayed IPO may also apply to Tencent's financial technology sector. This means that Tencent will also face strong supervision in terms of subsequent credit business expansion.
In Q3, the growth rate of Tencent Cloud and other corporate services slowed down. Tencent explained that it was due to the remaining impact of the epidemic on cloud and other corporate service revenues, which caused delays in project delivery and new contract signing.
It also highlights that the number of daily active WeChat accounts of enterprises has increased by more than 100% year-on-year, and Tencent Conference has more than 100 million registered users.
Overall, Tencent's financial technology and corporate services accounted for 26% of overall revenue, compared with 28% in the same period last year. In contrast, it has dropped by two percentage points.
Lastly, the growth rate of social advertising slowed down, and the decline of media advertising narrowed.
The financial report shows that Tencent's online advertising segment revenue in Q3 was RMB21.351 billion yuan, a year-on-year increase of 16%.
Among them, social and other advertising is still the main contributor, an increase of 21% to RMB17.752 billion yuan. But it is worth noting that the growth rate has slowed down. In Q2 of this year, the social and other advertising grew by 27% year-on-year.
Media advertising is gradually recovering. The year-on-year decline in media advertising revenue slowed to minus 1%. In Q2 of this year, it still fell sharply by 25% year-on-year.
In general, the market previously predicted that Tencent's financial technology and corporate services revenue would exceed the online game business revenue this year. That is to say, the online game business will no longer continue to be the top contributor to revenue when Tencent transforms for two years.
But judging from this financial report, Tencent has not achieved this. From the current trend, it is difficult for Tencent to achieve this market expectation.