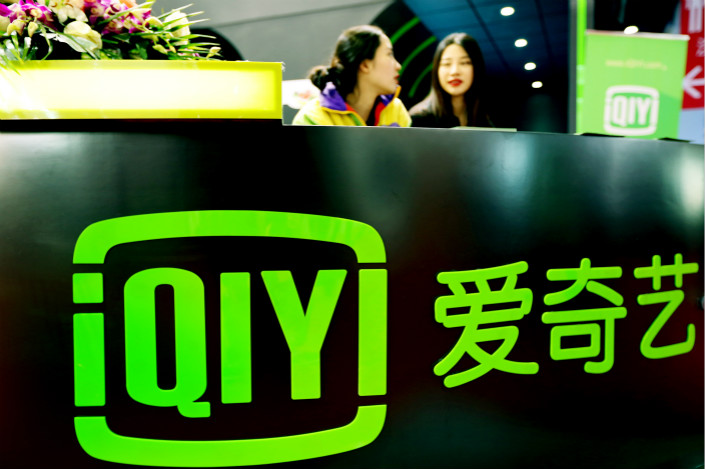 Alibaba suspended its acquisition of iQiyi, a long video platform and a subsidiary of Baidu, due to the lack of agreement on valuation. Tencent, which has been holding separate talks with Baidu, is also putting the plan on hold.
It is said that ByteDance may also consider acquiring iQiyi, but due to the competitive relationship between Baidu and ByteDance in the digital advertising market, Baidu may not contemplate selling iQiyi to ByteDance.
It is reported that Baidu's valuation of iQiyi is US$20 billion. According to other sources, iQiyi plans to raise at least US$1 billion in the next few months if a sale agreement can not be reached.
In fact, as early as June this year, there was news that Tencent was negotiating with iQiyi's major shareholder Baidu, and planned to take a controlling stake in iQiyi to become the largest shareholder. Subsequently, Alibaba was said to have joined the negotiation.
People familiar with the matter said that because Tencent and Alibaba have their own video streaming services, they have been subject to strict antitrust review, which has led to a deadlock in the negotiation. The price given by Tencent is only half of what Baidu wants.
In response to the aforementioned acquisition rumors, Tencent and Alibaba declined to comment, according to media reports.
Baidu responded that the rumors were untrue and said that iQiyi is an important part of Baidu's content strategy, and Baidu will continue to support iQiyi's development. Bytedance also denied the rumors of wanting to acquire iQiyi.
In addition, in August this year, iQiyi was said to look into a second listing in Hong Kong, and is discussing related possibilities with Credit Suisse.
IQiyi went public in the U.S. in 2018 and has not yet achieved profitability. The financial report shows that in the third quarter of this year, iQiyi's revenue was RMB7.2 billion yuan, a slight drop year-on-year, with a net loss of RMB1.2 billion yuan, compared with a net loss of RMB3.7 billion yuan in the same period last year, narrowing year-on-year.
IQiyi stands at a crossroads. At present, the domestic long-form video market has three major players: Tencent Video, iQiyi and Youku. If Tencent and Alibaba take shares in iQiyi to replace Baidu's major shareholders, the long video market will be dominated by Tencent and Alibaba, forming a duopoly and facing regulatory pressure.
A stake in iQiyi can make up for Bytedance's weakness in the long video field, but it is unlikely to go ahead due to the competitive relationship between Bytedance and Baidu.