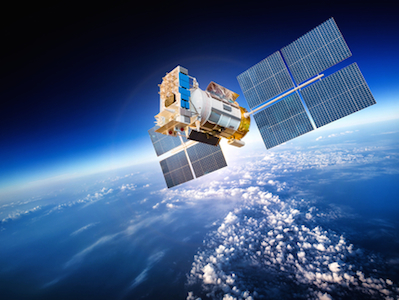 Chinese Satellite firm Chang Guang raises RMB2.464 billion in Pre-IPO round
Chang Guang Satellite Technology is a commercial remote sensing satellite company. The company mainly provides services ranging from satellite and UAV R&D and production to providing remote sensing information services. Recently it completed RMB2.464 billion yuan of Pre-IPO round of financing. The investors in this round of financing include Hainan Qianyu, Haitong Innovation Private Equity, Shenzhen Venture Capital, and CICC Capital.
Suning's cloud store Yunwangwandian raises RMB6 billion yuan
Suning.com issued an announcement announcing that its cloud store Yunwangwandian has completed a series A round of financing led by Shenzhen Venture Capital, with a financing amount of RMB6 billion yuan. The strategic investors introduced this time also include Shenzhen Luohu Guidance Fund and SenseTime.
Yunwangwandian was established on 11.11 shopping festival this year with a registered capital of RMB140 million yuan. It was originally a wholly-owned subsidiary of Suning.com and its legal representative is Zhang Jindong, chairman of Suning Holdings. After the completion of the A round of financing, the registered capital of Yunwangwandian increased to RMB200 million yuan, and Suning.com's shareholding fell to 70%.
The fundraising aims to leverage Suning's Internet retail operation experience and its core retail capabilities.
Huawei became the number one brand in Russia to sell smartphones online
According to the Russian Satellite News Agency, in the third quarter of 2020, Russians bought the most mobile phones online from Huawei, which accounted for 30% of total online sales, followed by Xiaomi and its affiliated brands, which accounted for 27% of the market, Samsung ranked third, and Apple ranked fourth.
According to data released by Counterpoint Technology Market Research, sales of smartphones in Russia increased by 5% in the third quarter of 2020. Affected by the pandemic, the share of online sales increased by 34%.
HSBC is considering exiting the US retail banking business entirely
According to Bloomberg reports, HSBC Bank intends to completely exit the US retail banking business. HSBC's US retail banking business suffered a pre-tax loss of US$518 million in the first three quarters of this year.
This figure was US$279 million and US$182 million in 2019 and 2018, respectively. It has closed 80 branches this year, and currently only 150 branches remain on the east and west coasts of the United States. It is reported that HSBC is seeking to transfer resources from the U.S. to its more profitable Asian business.
Ericsson has won 117 5G commercial contracts worldwide
According to CWW, Ericsson, the world's leading mobile communications equipment supplier, has reached publicly publicized 5G commercial contracts with 67 carrier customers. It is reported that Ericsson is currently supplying equipment for 70 officially operating 5G commercial networks in 36 countries with 117 5G contrasts.
Last time Huawei announced its 5G contracts, it said in Feb that it's 5G contracts reached 91. According to forecasts, 5G users worldwide will reach 190 million by the end of 2020 and 2.8 billion by the end of 2025.
Xpeng Motors delivered 4,224 units in November
The total monthly delivery of Xpeng Motors reached 4,224 units, an increase of 342% year-on-year; the cumulative delivery was 21,341 units from January to November 2020, an increase of 87% year-on-year; the monthly delivery of Xpeng P7 units was 2732, an increase of 30% from the previous year.
Since the start of large-scale delivery at the end of June, a total of 11,371 units have been delivered; Xpeng G3 delivered 1492 units in a single month, an increase of 59% from the previous month and a new high in 2020.
HKUST iFlytek and GAC Group establish a joint venture
According to the WeChat official account of HKUST Xunfei, GAC Capital and Anhui iFlytek Technology signed a joint venture cooperation agreement in Guangzhou, Guangdong Province to establish Galaxy Zhilian Automobile Technology. Based on core capabilities such as artificial intelligence, big data, and software engineering, Galaxy Zhilian will provide automotive companies with integrated solutions for intelligent digital cockpits.
Douyin: The Security Center has blocked more than 1 million pornographic diversion and prostitution accounts this year
According to Douyin's introduction, the Douyin Security Center intercepts and handles more than 1 billion illegal content and behaviors every day, including illegal registration, brushing, brushing powder, likes, posting illegal comments, videos, and more.
Since the beginning of this year, the Douyin Security Center has blocked more than 1 million pornographic diversion and prostitution accounts. In the special crackdown on fake celebrities that began in April, more than 180,000 cheating accounts have been blocked, and more than 60,000 counterfeit data users have been reset. More than 4 million problematic videos were processed.

Hubble, a subsidiary of Huawei, invests in semiconductor materials developer Hantian Tiancheng
The Tianyan Check App showed that recently, Hantian Tiancheng Electronic Technology (Xiamen) has undergone a business change and a new shareholder, Hubble Technology Investment, which is the investment entity of Huawei.
Hantian Tiancheng Electronic Technology was established in 2011. Its business scope includes semiconductor materials and equipment research and development, production, sales and related technical consulting and services; import and export of various products and technologies.
iFlytek releases smart voice recorder SR502
iFlytek released the smart voice recorder SR502 online. SR502 added offline transcription function, built-in high-quality camera to support OCR text extraction, and can generate subtitles for recorded video data in real time, and is priced at RMB2,299 yuan.