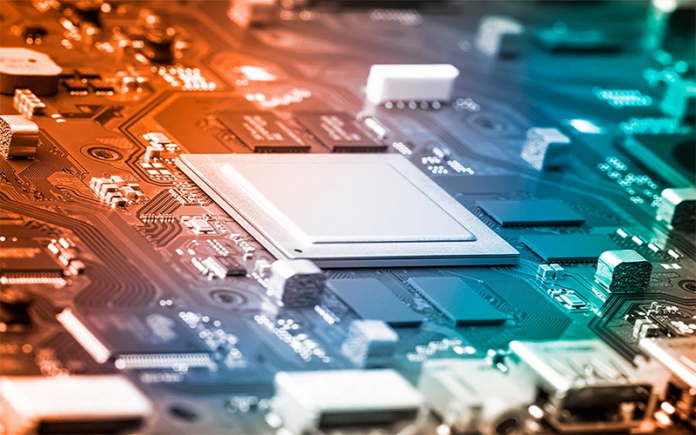 Off-balance supply/demand of the foundry industry send companies hiking prices
Foundry companies are experiencing a wave of high order volume exceeding their capacity, leading to enterprise customers who place orders for AP, GPU and automotive semiconductors from TSMC and Samsung having to wait for more than a year.
ue to short supply, the cost of foundry services has also surged. TSMC recently cancelled its 3% discount policy for large corporate customers. Other foundries have increased service prices by more than 10%. "As Taiwanese companies choose to increase prices, Korean companies are following suit," said an executive at a Korean packaging company.
Several former executives of the Hong Kong Stock Exchange founded "Hong Kong Digital Asset Exchange"
A number of former executives of the Hong Kong Stock Exchange have founded the "Hong Kong Digital Asset Exchange" (HKbitEX). Of the seven managers of this digital currency exchange, three have held important positions on the Hong Kong Stock Exchange.
"This company has a strong background. Many former senior executives of the Hong Kong Stock Exchange have joined. Charlies Li, who was former head of HKEX, may also join this team," according to media reports. But the news was not confirmed by Mr. Li.
Ele.me files unfair competition dispute and receives compensation of 10,000 yuan for trademark infringement
The China Judgment Document Network showed that on December 30, 2020, Ele.me's affiliated company sued another company who has the same name except one word difference in the brand for trademark infringement.
According to the verdict, the People's Court of Chaoyang District of Beijing sentenced the company who tried to fake Ele.me to immediately change its business name. The changed company name must not contain the same or similar words as "Ele.me" and compensate Ele.me 10,000 yuan.
Honor and Qualcomm advances cooperation with new 5G products expected in May
Honor, Huawei's middle and low end smartphone brand that was spun off from the Chinese telecom giant last year, said that its phones based on Qualcomm's 5G chips are already in progress. New products are expected to be launched around May and June 2021, starting with mid-range products, according to insiders.
SMIC will be withdrawn from the OTCQX market at the end of the transaction on January 6, 2021
SMIC announced that the company has been notified by OTC Markets Group, the operator of the OTCQX market, that in accordance with administrative orders and relevant regulatory guidelines, the company will be withdrawn from the end of the transaction on January 6, 2021 (Wednesday) OTCQX market, the company's securities (SIUIF, SMICY) will no longer be eligible to quote or trade on OTC.
China's new 350km/h Fuxing high speed rail unveiled
China's new 350km/h Fuxing high speed rail was unveiled for the first time at Chaoyang EMU. At present, this group of EMUs has entered the test phase of operation and is expected to be put into operation on the high-speed railway in the high-cold areas-Beijing-Harbin High-speed Railway.
The registration growth rate of China's recyclable plastic-related companies has remained above 18% for four consecutive years
The professional version of Tianyancha data shows that in the twelve years since China's "plastic limit order" was implemented in 2008, the total number of registered companies (all company status) related to recyclable plastics in China has increased from the 40,000 to 190,000.
It is worth noting that the annual registration growth rate of relevant companies in 2016 was as high as 17%, and the growth rate remained above 18% in the following four years. Subject to industrial and commercial registration, China will add more than 30,000 recyclable plastic-related enterprises in 2020, a year-on-year increase of 21%.

Anhui plans to build a high-speed maglev railway with a speed of 600 kilometers per hour
Anhui Province will build a high-speed maglev railway connecting Hefei to Shanghai, with a speed of up to 600 kilometers per hour. The report cited local government planning as saying that Anhui will seek permission from the central government to lay out high-speed maglev transportation channels in the G60 Science and Technology Innovation Corridor, and start the Hefei-Wuhu pilot project research and development first.
Musk: Tesla's biggest competitor may come from China
Recently, Tesla CEO Elon Musk said in an interview that traditional car companies still have opportunities in the competition of electric vehicles. Volkswagen is moving towards electrification, and the electric transformation of Chinese companies is very, very fast. The company that is most competitive with Tesla may come from China. The market in China is extremely competitive. There are some very good companies and the employees work very hard.
Tencent-backed online education firm Huohua plans US IPO
Huohua, an online education company backed by Tencent, is considering a US IPO to raise US$200-300 million.
Goldman Sachs: Maintain Alibaba "Buy" rating, target price of RMB352 yuan
The research report published by Goldman Sachs stated that Alibaba has been given a target price of RMB352 yuan, maintaining a "buy" rating, and reiterated that it is on the buy list.
Goldman Sachs believes that the impact of regulation on market sentiment may be diminished going forward. In the long run, it is believed that the return performance of Alibaba's various platforms will affect the decision of merchants. Because the company has a leading position, it will be more beneficial.
Trump signed an executive order to block Alipay, WeChat Pay, China's Ministry of Foreign Affairs responded
Foreign Ministry spokesperson Hua Chunying said that we urge the United States to earnestly respect the principles of market economy and fair competition, abide by international economic and trade rules, and provide open, fair, just and open investment and operations in the United States for companies from various countries, including Chinese companies.

IDC: 2020 China's PC market returns to positive for the first time after eight consecutive years of negative growth, and is expected to grow by 10.7% in 2021
IDC says that in the first quarter of 2020, the Chinese PC market fell by 28.1% year-on-year, but the year-on-year growth in the following three quarters was about 10% respectively.
IDC predicts that the Chinese PC market in 2020 will grow by 1.7%. It returned to positive for the first time after eight consecutive years of negative growth. IDC China Assistant Vice President Wang Jiping believes that China's PC market is expected to grow by 10.7% in 2021, continuing to maintain a strong momentum.
Especially K12, smart office, and government industry will become the main drivers of the growth of China's PC market. Of course, there are still many uncertain factors in the market, such as pandemic control, shortage of accessories, etc.
Changsha, Hunan: 400,000 shared motorcycles were cleared and only 65,000 were retained in the urban area
Recently, the Changsha City Transportation Bureau and other three departments in Hunan Province intensively interviewed 6 shared motorcycle companies, requesting the removal and recycling of unlicensed shared motorcycles within 3 days. The total number is nearly 400,000, and only 65,000 are reserved in the urban area.