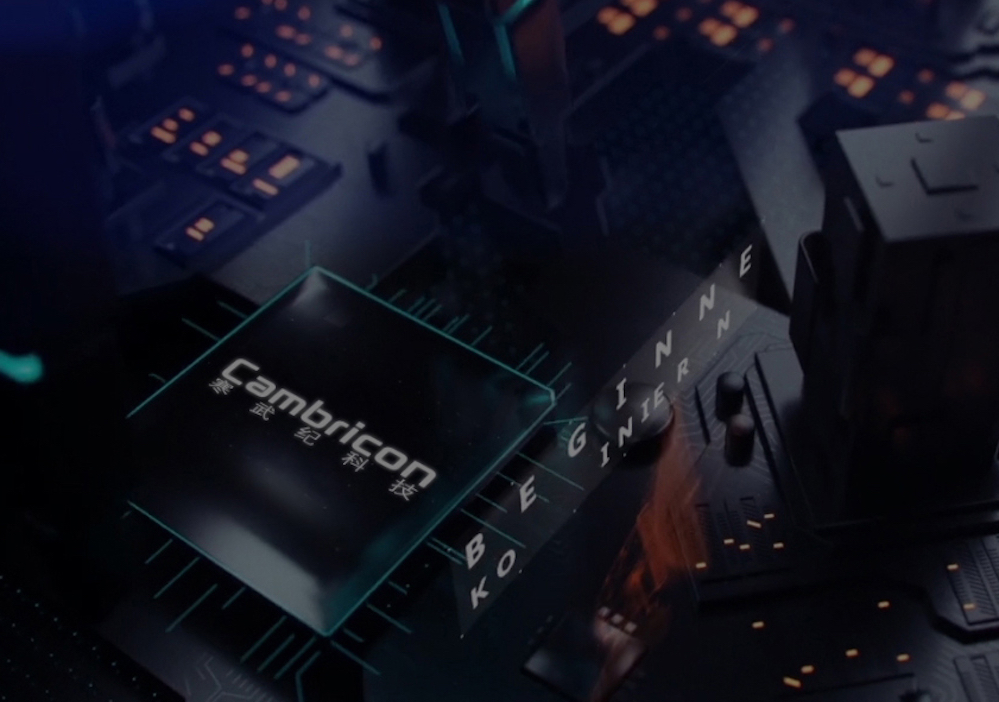 Cambricon's 7nm AI training chip Siyuan 290 and Xuansi 1000 accelerator officially unveiled
Cambricon's Siyuan 290 smart chip and accelerator card, and Xuansi 1000 smart accelerator were officially unveiled after mass production. The Siyuan 290 smart chip is the first AI training chip made by Cambricon, a Chinese AI chip designer. It uses TSMC's 7nm processes and integrates 46 billion transistors, supports the MLUv02 extended architecture, and fully supports AI training, inference or hybrid artificial intelligence computing acceleration tasks.
IFI Global Top 250 Patent List: Huawei, BOE and Lenovo among China's top 3
The patent database provider IFI Claims released the world's 250 largest patent holders. As of January 2021, a total of 8 companies and institutions in mainland China are on the list. Among them, Huawei, BOE and Lenovo are among the top domestic companies on the list.
The e-wallet joint venture established by Ant Group and CIMB aims to raise US$150 million
The Malaysian electronic payment company TNG Digital, a joint venture between Ant Group and CIMB, is negotiating with investors to raise at least US$150 million.
"Huohua" education app plans to raise up to US$500 million through US IPO
"Huohua", an online education platform for children's mathematical thinking, plans to raise up to US$500 million through a US IPO.
HUAWEI: smart payment is online
According to the official Weibo of Huawei mobile phones, the new payment method of Huawei Mate40 series smart payment method is launched. It now supports Huawei Wallet, Alipay, WeChat payment three methods via smart scan code and one-step payment.
AutoNavi launches live traffic map
AutoNavi Maps recently launched a "live traffic status" service, uniting with traffic police authorities in more than 300 cities across the country to provide information release and sharing platforms for congested roads.
Through this platform, local traffic control departments can release authoritative information on congestion incidents in a timely manner, such as the cause of congestion, the situation of police dispatch, the expected time of delay, and on-site pictures.
When a user enters a severely congested road section, he can enter the interface by clicking the reminder bubble to learn about congestion information in real time.
When the vehicle is unable to travel due to a traffic jam, those on the roads can share first-hand information for the drivers behind. When the congestion is evacuated, the "Traffic Status" function will be automatically closed.

Foxconn launches unsupervised learning AI algorithm to save production line inspection labor
Foxconn Technology Group today announced the launch of the unsupervised learning artificial intelligence (AI) algorithm FOXCONN NxVAE to solve the problem production line inspection labor. Relevant technologies have been introduced into some product inspection lines in the mainland, which can fully inspect 13 common defects in product appearance and meet customer requirements of zero missed inspections, which can reduce production line inspection manpower by more than 50%.

Morgan Stanley: reiterate Tencent's "overweight" rating, mini programs and smart retail are the growth drivers
Morgan Stanley released a research report, reiterating Tencent's "overweight" rating with a target price of HK$720. According to the report, Tencent's WeChat will be established for its tenth anniversary in 2021, and it will accelerate its digital transformation under public health mandates.
The company also focuses on smart mini apps, smart retail, corporate WeChat and WeChat channels, which are expected to become the growth driver of the WeChat ecosystem in the future.
JD releases white paper on future technology trends
JD.com issued a white paper pointing out that in the next 10 years, artificial intelligence, Internet of Things, blockchain, autonomous systems, and next-generation computing will be the key technologies to promote the realization of technology.
2021 Spring Festival Air Travel Returning Passengers Expected to Reduce by 6 Million
Today, CAPSE (Civil Aviation Passenger Service Evaluation) said that affected by the latest pandemic prevention and control plan, the number of passengers returning home from air travel is expected to decrease by 6 million, and more than 80% of the passengers who plan to return home may cancel their itinerary.