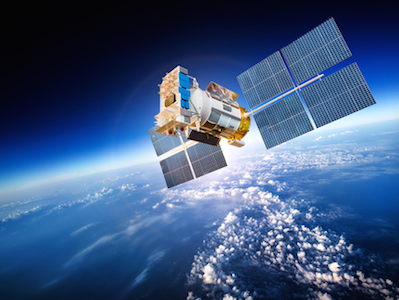 Geely Group's low-orbit satellite Internet project started with a total investment of 4.12 billion yuan
The project is a Geely satellite Internet project with a total investment of 4.12 billion yuan and is located in the Shanghe Demonstration Zone in Jiaozhou City, Qingdao. In early August last year, the Shanghai Cooperation Demonstration Zone Management Committee and Geely Technology Group signed a low-orbit satellite Internet project cooperation agreement.
Didi Cargo reportedly completing the first round of US$1.5 billion financing
Didi Cargo has reportedly completed the first round of signing a US$1.5 billion financing agreement. Leading investors are Temasek, CPE Yuanfeng (CITIC Industry Fund), IDG Capital, and Zhongguancun Nongmen Fund, GLP's private equity investment institution Yinshan Capital, Country Garden Ventures, Ding Pei Group, and Yunfeng Fund. This round of financing is scheduled to be completed in February.
India announced that it will permanently ban 59 Chinese apps, including TikTok, Baidu, UC browser
The Ministry of Electronics and Information Technology of India issued the latest notice, which will permanently ban 59 Chinese mobile phone applications in June this year, including TikTok, Baidu, Wechat and UC browsers.

BlackBerry and Baidu expand partnership
BlackBerry and Baidu have expanded their partnership. In 2018, BlackBerry announced a strategic partnership with Baidu. It will cooperate with Baidu in the field of autonomous vehicles and jointly develop a series of connected and autonomous vehicle projects.
China's 5G terminal connections exceed 200 million
Today, the Ministry of Industry and Information Technology released data that in 2020, China will open more than 600,000 5G base stations, and the number of 5G terminal connections will exceed 200 million.
Personal application scenarios such as ultra-high-definition video and cloud gaming are being gradually enriched.
ZhongAn Bank obtains Hong Kong insurance license and will launch online insurance products
According to media reports, ZhongAn Bank, a subsidiary of ZhongAn Online, has become the first virtual bank to obtain a Hong Kong insurance agency license. ZhongAn Bank will be the agent of insurance products under ZA Insure. Customers will be able to complete one-stop services for insurance products through the ZhongAn Bank mobile application.

TSMC and other foundries are considering raising the price of automotive chips by up to 15% again
Advanced Integrated Circuits (VIS), a subsidiary of TSMC's automotive chip, is considering price increases of up to 15%, while foundries including UMC are also weighing similar price increases.
If the price increase negotiations finally materialize, this will be the second round of price increases since last fall. Reports claim that potential price increases will gradually materialize as early as late February and continue until March.

Xpeng Motors OTA pushes NGP navigation assisted driving function
Xpeng Motors announced that through an OTA upgrade, the NGP automatic navigation assisted driving (public beta) function will be opened to users for the first time.
Xpeng Motors stated that the establishment of NGP in the first quarter of 2018 is a milestone achievement of its full-stack self-developed system, which can cover automatic overtaking, automatic speed limit adjustment, optimal lane selection, automatic highway switching, automatic up and down ramps, and lane change.
It can handle scenarios such as automatic emergency avoidance, realize functions such as traffic cone recognition and avoidance, large truck avoidance, night overtaking reminder, faulty vehicle avoidance, and super car following on congested roads.
The shortage of automotive chips escalates, Volkswagen may claim compensation from suppliers
According to media reports, a Volkswagen Group spokesperson said that due to insufficient chip supply, Volkswagen's production capacity was constrained.
Volkswagen is currently discussing countermeasures with major auto parts suppliers such as Bosch and Continental, including seeking financial compensation.
Volkswagen hopes to start short-term cooperation with other new suppliers during this period, and the costs incurred should be shared with Bosch and Continental.
Daimler Group also stated that the current priority is to minimize the impact of global supply bottlenecks and is taking bilateral measures to clarify the negative impact of related cooperation.

Chip foundries are already expanding production capacity for automotive chips, but output will be realized fastest in Q3
According to media reports, the current global automotive chip supply is tight, and many automobile manufacturers such as Volkswagen, Toyota, Ford and others have been affected, and some manufacturers are already adjusting production.
News reports disclosed by industry chain sources that even if chip foundries begin to expand production capacity for automotive chips, the output of automotive chips will not start to increase until the third quarter at the earliest. This also means that the shortage of automotive chips may continue for some time.

WeRide participates in the autonomous driving test in Guangzhou Haizhu District
The test and application of intelligent networked autonomous driving vehicles in Pazhou Artificial Intelligence and Digital Economy Pilot Zone in Haizhu District, Guangzhou City was officially launched.
WeRide is one of four first cooperative organizations and participated in the first road test and display. At the launching ceremony, WeRide demonstrated a fully driverless obstacle avoidance test and provided a test ride of an autonomous taxi.
Four companies including Tencent Autopilot became the first batch of cooperative organizations and participated in the first road test and display. Previously, Tencent's autonomous driving had obtained the first batch of autonomous driving road test licenses in Beijing, Shenzhen and other places in 2018.

Yi Gang: The central bank's survey of users' satisfaction with Ant is high, but there are problems in personal privacy
Central Bank Governor Yi Gang said at the Davos Agenda Dialogue that the central bank's survey users are still highly satisfied with Ant Group services.
However, in terms of consumer privacy and other aspects, Ant Group still has some problems. Yi Gang believes that as long as we adhere to the legal framework and procedures, and conduct extensive consultations with the society, after the problem is resolved, we will be back to normal.
Yi Gang also said that the central bank has always supported the development of financial technology and encouraged financial innovation, but it is also very important to avoid abuse of monopoly position.
He stated at the Davos Forum that China's monetary policy will continue to support the economy and China will not withdraw from supporting policies prematurely.