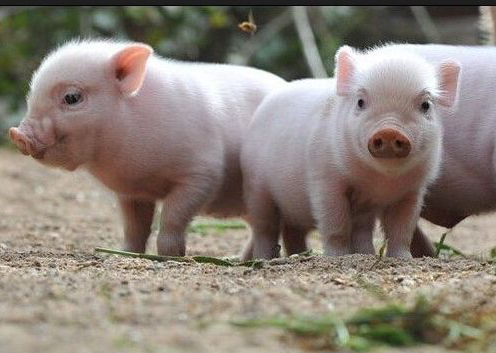 Vivo releases 5G thin and light selfie flagship vivo S9
Vivo officially released a new generation of 5G thin and light selfie flagship vivo S9 tonight with front 44 million pixels AF ultra-night soft light selfie camera. Vivo S9 is priced at 2999 yuan and will be officially launched on March 12.
MediaTek released a new 4K smart TV chip, focusing on AI smart audio and video
IC design manufacturer MediaTek (MediaTek) released the latest 4K smart TV chip MT9638. The chip integrates an independent AI processor APU, supports AI super-resolution, AI image quality enhancement and AI voice assistant AI technologies, and also has MEMC motion compensation functions.
Specifically, the MT9638 chip is highly integrated with a multi-core CPU, Arm Mali-G52 GPU and independent AI processor MediaTek APU, which can provide strong performance and make the TV system run smoothly without stalling.
At present, the chip has been mass-produced, and the terminal products will be available in the second quarter of 2021.

New Hope Chairman Liu Yonghao: We must attach importance to pig breeding as much as we attach importance to chips
Liu Yonghao, a member of the National Committee of the Chinese People's Political Consultative Conference and chairman of New Hope Group, said at a media communication meeting held in Beijing that China is the country with the most pigs in the world, but it has not paid enough attention to breeding with insufficient investments.
He believes that China should have its own breeding system, "We must attach importance to breeding as much as we attach importance to chips."

OPPO related company publishes patent for "Chip and Chip Power Network"
Tianyan Check App showed that OPPO Guangdong Mobile Communications Co., Ltd. recently published a patent for "Chip and Chip Power Network", the publication number is CN112435985A, and the application publication date is March 2.
The patent abstract shows that the chip provided by the embodiment of the application changes the position of the through hole in the chip to reduce the line length and the number of through holes that are additionally introduced in order to cause the power line and the ground line to short-circuit during the subsequent NDR wiring.
Huawei AppGallery has 530 million global monthly active users
The number of applications with HMS Core in the AppGallery of Huawei's application market increased by 188% to 120,000. One year after the platform announced its expansion plan at the Mobile World Congress 2020, it now has 2.3 million registered developers, an increase of 77% over last year, and the number of global monthly active users (MAU) reached 530 million.
In addition, in 2020, AppGallery's application distribution volume will exceed 384.4 billion, an increase of 174 billion over the previous year.

SMIC signed a purchase order with Asim Group for a total price of US$1.2 billion
SMIC announced that the company has signed a purchase order with the Asim Group for the purchase of Asim products during the 12-month period from March 16, 2020 to March 2, 2021 in accordance with the bulk purchase agreement.
According to the pricing of the Asmer products purchased by Asmer's purchase order, the total price of Asmer's purchase order is US$1.2 billion.

A related company of Meituan discloses an invention patent for "unmanned vehicle"
Tianyan Check App showed that Beijing Sankuai Online Technology Co., Ltd., a company related to Meituan, recently published a patent for "unmanned vehicle" invention, the publication number is CN112429116A, and the application publication date is March 2.

The digital health platform "WeDoctor" will go to Hong Kong for IPO soonest this month
The digital health platform "WeDoctor" will go to Hong Kong for IPO as soon as this month. According to Reuters, the volume of WeDoctor's digital medical business will increase by 200% year-on-year in 2020.
WeDoctor intends to list in Hong Kong as the spin-off digital medical platform WeDoctor Holdings, whose business mainly includes medical services and health maintenance services, of which membership-based health maintenance services account for more than 50%.
The number of members of the WeDoctor membership-based digital chronic disease management service will exceed 135,000 in 2020, and the annual average revenue per user (ARPU) will reach 3,600 yuan.

The world's largest radio telescope started construction in July this year
Construction of the Square Kilometer Array Radio Telescope (SKA), the world's largest multi-party cooperation telescope in human history, will begin in July 2021 in the radio quiet area of ​​8 countries in Southern Africa and Western Australia.
As the main sponsor and member of SKA, China's SKA has established clear scientific goals and development roadmap. In the next 10 years, the Chinese SKA scientific team will carry out research and research on 10 scientific directions, including cosmic reionization exploration, pulsar search, time measurement, and gravitational theory testing.
BYD and Horizon Robotics have strategic cooperation to deploy cutting-edge intelligent driving technology
According to Horizon Robotics's official WeChat account, after BYD completed its strategic investment in the automotive smart chip company Horizon, Horizon and BYD held a strategic cooperation signing ceremony at the BYD headquarters in Shenzhen on the morning of March 2.
Relying on BYD's intelligent technology accumulation and deep vertical integration capabilities, and Horizon Robotics' leading automotive smart chip and algorithm capabilities, the two parties will form a strong joint matrix to jointly promote in-depth exploration of scientific and technological research and development, and accelerate the breakthrough and deployment of cutting-edge intelligent driving technologies, to accelerate the development and mass production of smart cars.
Global automotive chip supply and demand imbalance may spread to the second quarter
Affected by the pandemic, the global supply and demand of automotive chips have become imbalanced, causing some vehicle companies to reduce production. According to the forecast of the China Association of Automobile Manufacturers, the chip shortage will have a great impact on automobile production in the first quarter of 2021, and it is expected to spread to the second quarter.
Malaysia approves conditional registration of China's covid vaccine
The Ministry of Health of Malaysia announced on the 2nd that the Malaysian regulatory agency has agreed to approve the conditional registration of the Covid-19 vaccine produced by China's Sinovac Biotech in Malaysia for use in emergency situations in response to the new crown epidemic.

A survey report of more than 800 taxi rides by Fudan professors: the more expensive the mobile phone, the more expensive the taxi
Recently, Sun Jinyun, a professor at Fudan University in Shanghai, led a team to conduct a survey on "mobile taxi-hailing software". They took more than 800 taxis in Beijing, Shanghai, Shenzhen, Chengdu and Chongqing, and spent 50,000 yuan to get a taxi report.
The report shows: Apple owners are more likely to be ordered by more expensive models such as special cars and preferential vehicles. If it is not an Apple phone, the more expensive the phone, the easier it is to be assigned with more expensive models. The survey also found that the actual fare is higher than the estimated fare, and this situation accounts for as much as 80%.
Hikvision: The domestic chip market is flourishing, and chips from many manufacturers are available
Hikvision said that at present, the domestic chip market is in a state of blossoming. Even if a leading chip manufacturer does not come out in a short period of time, the chips from many manufacturers can be used.
Therefore, the company is not worried about the stability of the supply chain now, and has found a better solution. The various components used by Hikvision have corresponding alternatives within the domestic ecosystem. The supply system in the Chinese market is relatively complete.
Huawei: At least 300 million devices use Harmony OS this year
A few days ago, Wang Chenglu, president of Huawei's consumer business software department and head of Hongmeng operating system, said in an interview with the media that Harmony OS is an IoT-oriented operating system. Its primary goal is to use a system that can be flexibly mounted on various IoT devices.
Huawei's goal of carrying Harmony OS equipment this year is conservatively estimated to be 300 million units, including 200 million mobile phones; more than 30 million pads, watches, smart screens, speakers, as well as partner devices.

DJI releases "first-person view" immersive flying drone DJI FPV
On the evening of March 2nd, DJI Innovations officially launched the immersive flying drone DJI FPV at a price of RMB 7,999. Compared with ordinary aerial drones in the past, DJI FPV mainly made innovations in "flight angle of view" and "control methods".
FPV is the abbreviation of First Person View, that is, according to the official introduction, after users wear DJI FPV flying glasses, they can control the drone with a first-person perspective to get a sense of presence and immersive experience.

Analysis agency: Global smartphones pick up in the first quarter of 2021, and shipments will increase nearly 50% year-on-year
According to a data report from Digitimes Research, in the first quarter of 2021, global smartphone shipments will grow by nearly 50% year-on-year, with an estimated 340 million units.
The Apple iPhone 12 Pro series and Chinese mobile phone brands have become the driving force behind this growth. The agency estimates that in the first quarter of 2021, Apple's iPhone shipments are expected to exceed 60 million units, and in the fourth quarter of 2020, this shipment will exceed 90 million units.