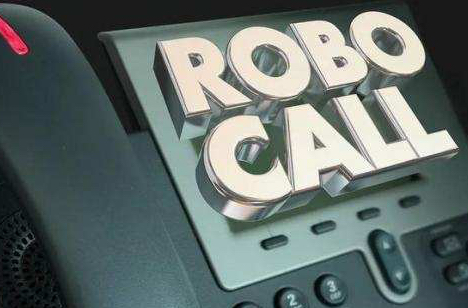 In 2020, a Chinese personal computing security company identified and intercepted various types of harassing calls for users across the country approximately 22.43 billion times, with an average of approximately 60 million harassing calls per day.
Harassing robocalls is a serious problem in the US as well. It is reported that as of the end of 2019, users in the United States have received about 60 billion spam calls. Texas, California, and Florida are most severely affected by phone harassment.
In 2020, the Chinese personal computing security company received a total of 2,656 reports of mobile phone fraud. Among them, 1,340 cases of fraud were reported, involving a total amount of 15.202 million yuan and a per capita loss of 11,345 yuan.
Among them, financial management, false part-time jobs, impersonation, faking friends, gambling and gambling are areas with high incidence of fraud.
Financial fraud is the most frequently reported fraud type. Among all fraud applications, financial fraud accounts for up to 23.4%. In terms of the total amount involved, the total amount of financial and wealth management fraud was the highest, reaching 4.829 million yuan, accounting for 31.8%.
The technology of scammers is being upgraded with AI. For example, a salesperson of "AI Zunxiang Cloud Smart Phone Robot" once disclosed that the cost of a smart telemarketing system is 1,313 yuan a year, and the smart voice skills are set at 300 yuan per set.
The system can make more than 1,000 outgoing calls a day, and the number of each call is random, and it can guarantee that the line will not be blocked by telecommunication companies for it being abused.
This type of technology has low cost and high efficiency, and it is not surprising that it is rapidly popularized today when the cost of human labor is high.
Moreover, fraudsters use call conversion devices to make calls and send and receive text messages through remote control and machine-card separation, which increases the difficulty of technical monitoring and traceability investigations.
After applying new technologies such as AI, machine learning, and big data mining to the implementation of fraud, some products can accurately portray users, and even capture the MAC address of the other party when searching for WiFi signals, and then interact with the background big data, matching and converting it into a mobile phone number that makes the person being defrauded unsuspecting.
With the help of artificial intelligence, the upgraded version of harassment calls is becoming a "social cancer". According to the Washington Post, from January to November 2019, mobile phone users across the United States received 54 billion harassing calls made by phone robots.
In November alone, there were 5.7 billion calls, and on average every American received 17 calls in this month.
In 2019, the direct economic loss caused by robot fraud calls in the United States has reached 285.2 million U.S. dollars. With the use of AI voice technology, stubborn problems such as fraudulent calls and harassing calls have become increasingly difficult to detect.
Governments and companies are working to solve the problem. Starting from the level of legislation and supervision, as early as July 2018, 13 departments including the Ministry of Industry and Information Technology, the Supreme People's Court, the Supreme People's Procuratorate, and the Ministry of Public Security in China have jointly issued the "Special Action Plan for Comprehensive Rectification of Harassed Telephone Calls."
In November of the same year, the Ministry of Industry and Information Technology also announced the "Work Plan on Promoting the Comprehensive Rectification of Harassed Telephones Special Action", which severely rectified the harassing telephone industry.
In the United States, the regulatory legislation on harassing calls is also strengthening.
In December 2020, The Telephone Robocall Abuse Criminal Enforcement and Deterrence Act, referred to as the TRACED Act, became the first federal anti-robot calling law in the history of the United States.
In order to fundamentally eliminate this phenomenon, in addition to the improvement of supervision, technological solutions are also needed. In fact, some companies have begun to look for ways to use AI to counter AI.
On December 12, 2019, Baidu Smart Cloud and China Telecom's Baibai Information Service Co., Ltd. held an experience conference. The two parties jointly created a "Tianyi" that can answer calls on behalf of users and give feedback to users in voice and text.
"Tianyi Smart Little Belden" can have multiple rounds of dialogue with the caller, understand the caller's intention, push the response result to the user via SMS or WeChat in real time, and form regular reports, effectively reducing the probability of users being harassed.
In January this year, China Unicom announced the launch of the "Wo Message" (AI Assistant) service. In the answering function, "Wo Message" can automatically determine whether the call is a harassing call based on the content of the call, and then decide whether to reject the call or talk to it.
This will prevent users from being harassed by real estate agencies, loan financing, advertising and sales personnel.
After the March 15 Consumer Day in 2019, Alibaba's AI Lab launched an AI tool called "Erha", the purpose of which is to respond to harassing calls.
Judging from the demo video released by Alibaba, when a female salesperson who promotes loans accesses on the phone, within 1 minute, "Erha" not only responds fluently, but even turns passive into active, and reversely tries to be aggressive with questions like "Can I get a loan in Beijing?" , "How much can I borrow?"
The saleswoman on the other end didn't realize that it was a robot talking during the whole process.
In May of the same year, Chinese AI company iFLYTEK launched iFLYTEK's call-receiving robot, an AI smart phone pick-up robot for harassing calls.
It used the NLP (language understanding), ASR (speech recognition), TTS (text-to-speech) tech to realize natural barrier-free human-machine communication, accurate identification of intentions, and can help users solve the problems of missed calls and avoid harassing calls.
However, there are still some difficulties in promoting these AI tools. On the one hand, competition for mobile security apps is already fierce.
According to the Analysys Qianfan Index, in the mobile security market, Tencent Mobile Manager and 360 Mobile Guard steadily occupy the top spot.
On the other hand, many telephone robots on the market currently use keywords to determine the next dialogue. This mechanism can easily lead to unanswered questions and incomprehensible answers, so some products still need to be polished technically.
Ultimately, ordinary people need to raise their awareness of information security and must be the one doing most of judgement calls.
Users should try not to answer unidentified calls; register less online; and be aware of protecting one's personal information.