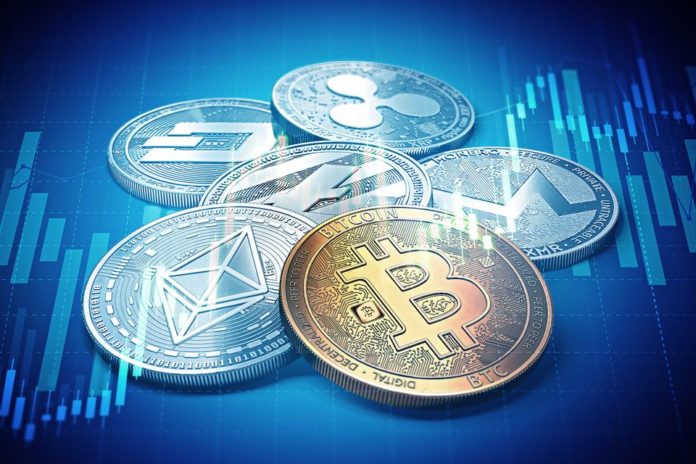 Biden administration reportedly adds new limits on Huawei's suppliers
The Biden administration this week amended licenses for companies to sell to China's Huawei Technologies Co Ltd , further restricting companies from supplying items that can be used with 5G devices, reports Reuters.
The changes could disrupt existing contracts with Huawei that were agreed upon under previous licenses that have now been changed, two of the sources said.
The actions show the Biden administration is reinforcing a hard line on exports to Huawei, the telecommunications equipment maker placed on the trade blacklist over U.S. national security concerns.

Bitcoin trading platform Binance is under investigation by the U.S.
Crypto exchange Binance is reportedly being investigated by the U.S. Commodity Futures Trading Commission (CFTC) over concerns surrounding whether it allowed U.S. investors on the platform.
According to a Bloomberg report on Friday, which cited anonymous sources, the CFTC is seeking to determine whether Binance has allowed residents in the U.S to buy and sell crypto derivatives products while not being registered under the government agency's oversight. The report noted that the exchange "hasn't been accused of wrongdoing."

University of Science and Technology of China released artificial intelligence earthquake monitoring system
The team of Professor Zhang Jie from the University of Science and Technology of China cooperated with the China Earthquake Administration to launch an artificial intelligence earthquake monitoring system, which can accurately estimate the seismic focal mechanism parameters within 1 second.
The system can quickly process the ongoing seismic data based on millions of seismic data collected in the database, combined with seismological theories. Not only can it infer the direction and speed of the fault's rupture, but it can also help predict the possible distribution of tsunamis and strong aftershocks.

Hu Xiaoming resigns as CEO of Ant Financial and will be responsible for social welfare projects in the future
Ant Financial CEO Hu Xiaoming posted an internal email stating that he would resign as CEO of Ant Financial and will be responsible for Ant's ecological and social welfare related projects in the future. After Hu Xiaoming leaves office, the chairman of Ant Financial, Jing Xiandong (Eric Jing) will serve as the CEO of Ant Financial.
Brite Semiconductor accepts listing guidance, SMIC and Xiaomi are shareholders
Brite Semiconductor (Shanghai) Co., Ltd. recently accepted listing counseling, and the counseling agency is Haitong Securities.
According to the data from Tianyan Check, Brite Semiconductor's largest shareholder is SMIC Holdings, with a shareholding ratio of 23.48%.
In August last year, Brite Semiconductor announced the completion of 350 million yuan in Series D financing, led by Haitong Securities' investment platform and Linxin Investment, with Yuanhe Puhua Investment Fund, Xiaomi Industry Fund and other co-investors.
The company focuses on ASIC one-stop design scheme and SoC platform technology.
Honor brand, Huawei's former mid and low end phone, may launch high-end products
Honor, the mid and low end phone brand formerly owned by Huawei, recently said it may develop high-end products to compete with Huawei and Apple.
B Capital's first US dollar fund closed for the first time
B Capital (Brandvest Capital / Shangliu Capital) was recently established by consumer investor Wang Cen. Its first US dollar fund was 100 million US dollars in size and recently completed its first closure.
Before founding B Capital, Wang Cen was a partner of Sequoia Capital China Fund and a partner of Tiantu Capital.
He has been deeply involved in the consumer sector. Capital B focuses on investment in consumption and consumer Internet, and its investment stage is early stage investment.

BMW Group's 2020 revenue of 99 billion euros, China market contributes large share
On March 11, local time, the BMW Group released its 2020 financial report, with revenue for the whole year of 2020 was 98.99 billion euros, down 4% year-on-year; pre-tax profit fell 27% to 5.222 billion euros.
Although the annual sales volume fell year-on-year, the BMW Group still achieved a breakthrough in China, the largest sales market. In the year, a total of 777,379 BMW and MINI cars were delivered to users, an increase of 7.4% year-on-year, accounting for 33.4% of the total global sales.

Tencent Holdings Announces Investment in Japan's Rakuten
Tencent Holdings announced its investment in Rakuten, Japan, seeking strategic cooperation in digital entertainment and e-commerce.

Douyin sued Tencent in Beijing Intellectual Property Court, and Tencent applied for transfer to Shenzhen Intermediate Court for trial
Tencent filed a jurisdictional objection to the Beijing Intellectual Property Court on March 5, applying for the transfer of the Douyin v. Tencent monopoly case to the Shenzhen Intermediate Court for trial.
In this regard, Tencent has not yet publicly commented.
Prior to this, on February 2, Douyin announced that it had filed a formal complaint with the Beijing Intellectual Property Court to sue Tencent for monopoly.
Douyin maintains that Tencent restricts users from sharing content from Douyin through WeChat and QQ, which constitutes a "monopoly behavior that abuses market dominance and eliminates or restricts competition" prohibited by the Anti-Monopoly Law.