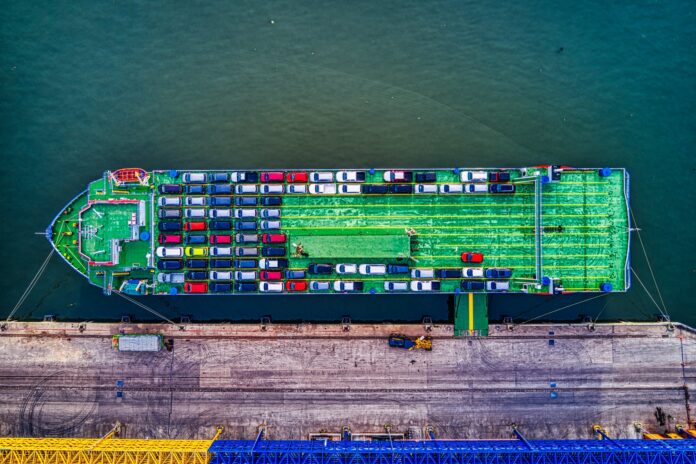 India suspends imports of Chinese-made Wi-Fi devices, causing delays in launch of related products
India has suspended approval of imports of Chinese wifi modules for several consecutive months according to sources. China's approval for the import of all electronical products equipped with wifi modules (including Bluetooth speakers, wireless headsets, smartphones, smart watches and laptops) was repeatedly delayed in India. As a result, large manufacturers such as Dell, HP, Xiaomi, Oppo, Vivo and Lenovo postpone the launch of products in India.
Tencent-backed VIPKid considers a $500 million U.S.IPO
Tencent-backed Chinese K-12 online education platform VIPKid is considering a US$500 million IPO in the United States.
Chinese first optical chip company Turing Quantum completed a RMB100 million angel round
Turing Quantum, China's first optical quantum chip and optical quantum computing company, recently announced the completion of an angel round financing of nearly RMB100 million. The round is led by Legend Star, with participation from FountainBridge Capital, Shanghai Black Bamboo Seedlings Equity Investment Fund.
Secoo will launch AI appraisal machine within this year
Chinese luxury e-commerce company Secoo recently held an online appraisal strategy conference to showcase the latest smart appraisal technology, and announced that a new AI-driven smart luxury appraisal machine will be available this year. In addition, Secoo has reached strategic cooperation with Zhuhai Duty Free Enterprises Group, Hainan Province Transport Investment Holding, and Hainan Expressway. In the future, they will cooperate in various fields such as supply chain, marketing, online bonded goods sales, SaaS, education, etc.
Shanghai Data Exchange raised RMB200 million
Shanghai Data Exchange officially announced the progress of a new round of financing. The company raised proceeds from Shanghai Daohe Long-term Investment Management, Vertex Ventures, Shanghai Huiyin Investment and some existing investors with a total financing amount of RMB200 million.
Strategy Analytics: MediaTek occupies a dominant position in the global smart speaker market
The latest report released by Strategy Analytics revealed that of the 151 million smart speakers and smart screens shipped worldwide in 2020, nearly 50% are equipped with MediaTek's application processors. In 2020, MediaTek's market share of smart speakers and screens has increased by 6%, and its market share has more than doubled in the past two years. Synaptics is the second largest market player in 2020, followed by Allwinner and Amlogic.
Autonomous driving company Hongjing Drive completed a RMB100 million series A round
Hangzhou-based autonomous driving technology company Hongjing Drive announced that it has completed a series A round financing raising nearly RMB100 million, led by Delta Capital. Delian Capital, Sky9 Capital and existing investors Hillhouse Capital, BlueRun Ventures, Linear Venture, Tsinghua Research Capital, TransLink Capital and others also participated. Proceeds of the new round will mainly be used for the expansion of technology team and R&D of high-end autonomous driving technology.
Huawei: Cyrus' customized models will be delivered in batches in May, production capacity is being accelerated
It was reported that Huawei Cyrus's current order volume is relatively large and the delivery time may be delayed. Orders at the end of April may not be delivered until the end of June. In this regard, Huawei official claimed that the delivery time of Cyrus customized vehicles sold by Huawei has not changed and will still be delivered in batches in May. This official also said that this car model has indeed a relatively large number of reservations, and the production capacity is being accelerated. But he didn't disclose the specific order amount.
(China Money Network's articles are curated and translated from credible Chinese media organizations with established brands, experienced editorial teams, and trustworthy journalism practices. However, we are not responsible for the accuracy of the information. For any questions, please reach out to our editorial department.)