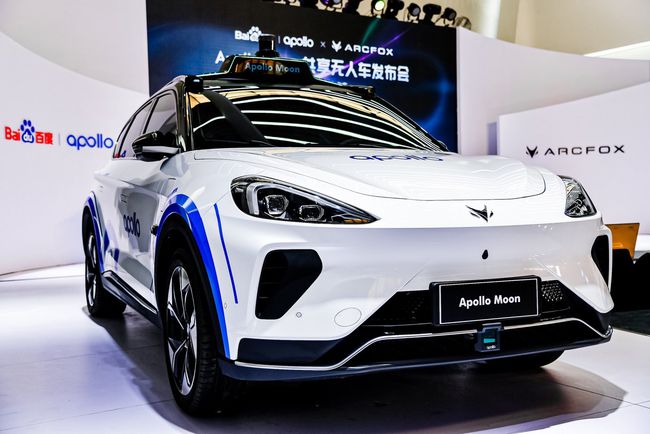 Robin Li: Apollo Moon's charges must be cheaper than taxi
Recently, after Baidu and BAIC's Arcfox unveiled the new driverless vehicle Apollo Moon, Baidu Chairman and CEO Robin Li said that the Apollo Moon robotaxi's charges must be cheaper than a taxi. According to previous news releases, Apollo Moon is the fifth-generation product of Baidu Apollo, which uses a new generation of autonomous driving kits. The overall cost including the whole vehicle and driverless kits is RMB480,000, which has reached the operating cost range of car-hailing service, with fully unmanned driving capability.
TSMC is reported to invest US$14.5 billion in Japanese factory, higher than the US factory investment
According to media reports, related parties will invest 1.6 trillion yen (approximately US$14.5 billion) to build TSMC's Japanese fab. If the news is true, the investment in the Japanese fab will exceed the investment for US factory under construction by TSMC. Based on previous media news, TSMC will establish a joint-venture fab in Japan with Sony, Toyota and Mitsubishi Electric. TSMC will hold 50% of the shares and the remaining 50% will be held by Japanese companies.
AIOps firm EOITEK raises US$60 million in a series C round financing
Chinese intelligent operation and maintenance AIOps start-up EOITEK raised US$60 million in a Series C round financing, led by M31 Capital. Existing investors GGV Capital and Temasek's ST Telemedia also participated in the round. Established in 2016, EOITEK entered the IT operation and maintenance software market, focusing on applying big data and artificial intelligence to the field of operation and maintenance management to help customers carry out digital transformation.
ByteDance increases its stake in Iplus Mobot
Iplus Mobot, a Hangzhou-based smart logistics robot company, completed a series B+ round financing worth hundreds of millions of yuan. Xianghe Capital led the round, followed by Shenzhen Capital Group, with existing investor Bytedance and Lenovo Capital.
CAAM releases automobile big data blockchain platform
The China Association of Automobile Manufacturers (CAAM) released the Vehicle Data Blockchain Platform (VDBP) to the entire industry at the 2021 China Automotive Forum held in Shanghai. According to the official introduction, VDBP is a platform for realizing automobile data interaction and comprehensive application between enterprises. Enterprises can establish trust in data interaction through it and complete transactions of data and algorithm models. At present, the first phase of the development and construction of the platform has been completed, and some companies have connected to VDBP and started data interaction. At the same time, CAAM has also begun to rely on VDBP to provide member companies with credible data storage services for free.
China's cross-border e-commerce import scale has exceeded RMB100 billion
According to statistics, in 2020, China's cross-border e-commerce retail import scale has exceeded RMB100 billion; 46 new cross-border e-commerce test areas have been built, and expanded to 105. At present, more than 330 industrial parks have been built in various cross-border e-commerce test areas, which have created more than 3 million jobs. In addition, the number of overseas warehouses of China's cross-border e-commerce companies currently exceeds 1,800, with a growth rate of 80% in 2020 and an area of ​​more than 12 million square meters.
(China Money Network's articles are curated and translated from credible Chinese media organizations with established brands, experienced editorial teams, and trustworthy journalism practices. However, we are not responsible for the accuracy of the information. For any questions, please reach out to our editorial department.)