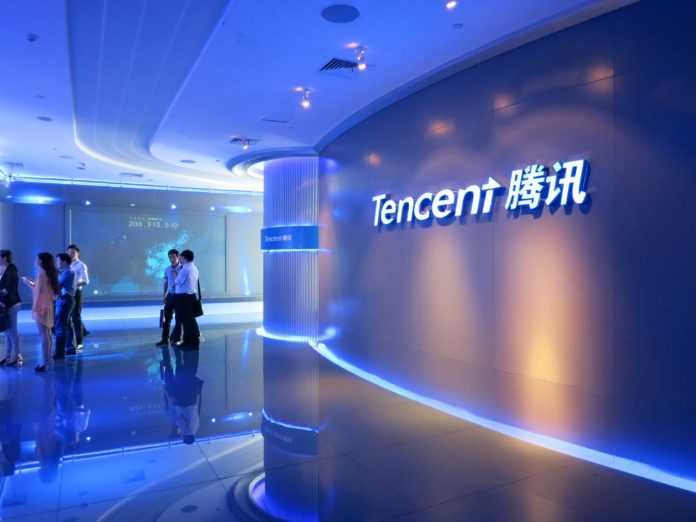 Tencent Cloud and DCITS launched "Financial Distributed Center" Joint Plan
Tencent Cloud and Digital China Information Service Company(DCITS) announced the launch of a "financial distributed center" joint plan. The solution adopts a "cloud platform + distributed database + micro service" architecture design, which is compatible with a variety of domestic server equipment and operating systems. The two parties claim that this solution is the industry's first financial distributed system solution that meets the needs of banks and other financial institutions for multi-site multi-center deployment, cross-region disaster recovery, data multi-activity, and HTAP (hybrid transaction/analysis processing) under an autonomous and controllable technology system.
Huawei and China Academy of Building Research released "Building Energy Efficiency Cloud Solution"
At the China Building Science Conference held by the National Exhibition and Convention Center(Tianjin), Huawei and China Academy of Building Research released the "Building Energy Efficiency Cloud Solution" to support efficient operation, energy conservation and consumption reduction of buildings and parks.
Suzhou High-tech Zone: Blockchain technology is gradually being used for people's livelihood services
Now in Suzhou High-tech Zone, as blockchain technology matures, more application scenarios have been developed and gradually used in people's livelihood services. According to government officials, in recent years, Suzhou High-tech Zone has accelerated the development of a digital industry with blockchain as its core technology. By 2022, it will form a digital economy industrial chain with an output value of over RMB60 billion.
SmartMore Raised US$200 Million in Series B Funding, Emerging as a Unicorn
Chinese intelligent manufacturing technology company SmartMore has completed a US$200 million Series B funding, swiftly establishing itself as a unicorn enterprise. Investors include IDG Capital, CoStone Capital, Sequoia Capital China, Green Pine Capital Partners, Lenovo Capital, Zhen Fund, Hermitage Capital, Bull Capital Partners, and APlus Partners. This round of funding will be mainly used to further cultivate the market, increase investment in R&D of products and technology, and drive large-scale implementation into more intelligent manufacturing scenarios.
Exoskeleton robot company MeBotX completed Pre-A round of financing
Chinese exoskeleton robot company MeBotX recently announced that it has raised tens of millions of yuan in a pre-A round of financing. The investor is 58 Industry Fund. The proceeds will be mainly used for product mass production, new product development and upgrading, and overseas market expansion. According to the official introduction, the company mainly provides action-assisted wearable exoskeleton products and intelligent solutions for manual workers in industries such as emergency rescue, industrial logistics, and assembly manufacturing through a combination of leasing and sales.
(China Money Network's articles are curated and translated from credible Chinese media organizations with established brands, experienced editorial teams, and trustworthy journalism practices. However, we are not responsible for the accuracy of the information. For any questions, please reach out to our editorial department.)