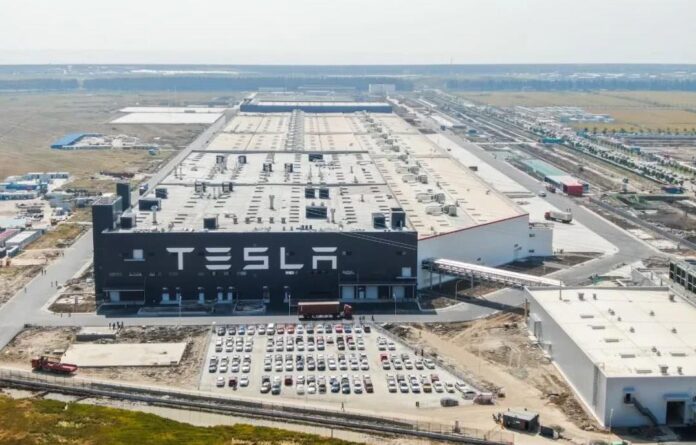 The localization rate of Tesla's Shanghai Gigafactory will reach about 90%
"By the end of 2021, the localization rate of Tesla's Shanghai Gigafactory will reach about 90%", said Yuan Guohua, deputy secretary of the Party Working Committee of the Lingang New Area of ​​the Shanghai Pilot Free Trade Zone. "The annual output is expected to reach 450,000, and the total export of about 66,100 vehicles will drive the overall improvement of the new energy vehicle industry chain in Lingang New Area."
Leading Ideal's founder calls for autonomous driving naming standard
Li Xiang, the founder of Chinese EV maker Leading Ideal, called on the media and industrial organizations to unify the standard of Chinese terms for autonomous driving: L2=assisted driving, L3=advanced assisted driving, L4=autonomous driving, L5=unmanned driving. Li Xiang said that the expected value should be controlled to the greatest extent and avoid "automatic" and "assisted" appearing in the same state. Assisted driving is the responsibility of driver, and "automatic" is the responsibility of the car.
Syrius Robotics raised US$20 million in series B round financing
Syrius Robotics, a Shenzhen-based smart logistics robot maker, announced that it has raised more than US$20 million in a series B round financing. This round of financing was led by ByteDance, participated from Lenovo Capital, and existing investor Sequoia Capital China, FutureCap, Zhencheng Capital, Chuangyin Capital, and Japanese investor PKSHA SPARX Algorithm Fund. Syrius Robotics will expand the domestic, European and American markets, and enable AMR to be applied in more scenarios through self-developed operating system and AIoT platform, from software ecology and cloud services.
IIoT solution provider Xuanyu Technology completed a RMB100 million series B round
Xuanyu Technology, a Chinese industrial Internet of Things and intelligent manufacturing company, completed a RMB100 million series B round of financing. Wens Investment, Shenzhen Guozhong Venture Capital Management, Shenzhen Credit Guarantee Group and Baidu Ventures participated. Xuanyu Technology utilizes big data, AI algorithms, industrial control and automation technology to help users to realize automated workshops and flexible production lines. Its products are widely used in general machining, fine chemicals, assembly, testing, packaging, warehousing, energy saving and other scenarios.
(China Money Network's articles are curated and translated from credible Chinese media organizations with established brands, experienced editorial teams, and trustworthy journalism practices. However, we are not responsible for the accuracy of the information. For any questions, please reach out to our editorial department.)