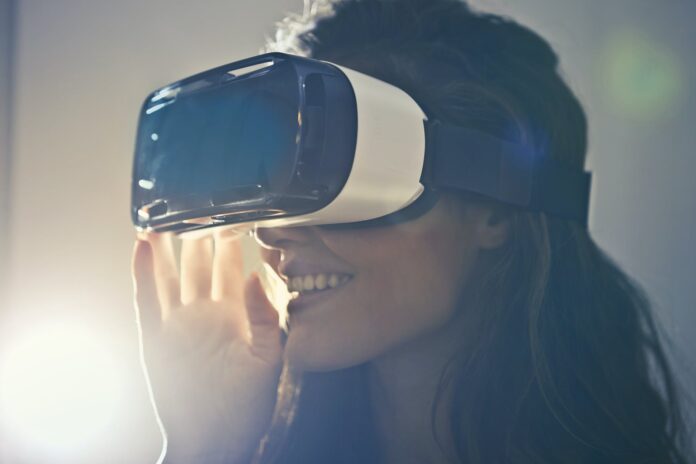 Xiaomi's "mobile payment in VR environment" patent authorized
The patent of "Mobile Payment Method and Device in Virtual Reality Environment" developed by Beijing Xiaomi Mobile Software Co., Ltd. has been authorized. The technology relies on the information interaction between the VR device and the mobile terminal to enable users to purchase goods or make in-app payments in a VR environment without taking the mobile terminal out so as to complete the payment conveniently and quickly. It can also be applied to all devices that can interact with mobile terminals.
Tencent Cloud cooperates with P&C Information in financial cloud
Tencent Cloud has reached a strategic cooperation with Shanghai P&C Information Technology Co. Ltd. According to the cooperation agreement, P&C's mobile development platform will be integrated with Tencent Mobile FinTech(TMF) platform, and the two parties will cooperate in the fields of mobile monitoring, low code development and WeChat applets. At the same time, they will jointly develop new products in retail and corporate banking business.
SAIC-backed L4 autonomous driving platform starts operation
SAIC Motor announced yesterday that "Xiangdao Robotaxi", China's first L4 autonomous driving operation platform powered by car maker, has started operation in Shanghai. The robotaxi fleet includes 20 vehicles. Xiangdao Robotaxi plans to increase its fleet to 40 units in Shanghai this year, and launch 20 operating vehicles in Suzhou. In 2022, Xiangdao Robotaxi will also land in Shenzhen, and increase its fleet to 200 vehicles nationwide.
Smartphone maker OPPO will launch its first self-developed chip
Chinese smartphone maker OPPO may launch its first self-developed chip next week, which will be an independent NPU (neural network processor). "The company completed the tapeout in June, but the news has not been announced," according to an insider. The chip is built on a 6nm EUV process and manufactured by TSMC.
China's carbon neutral market is expected to reach RMB15 trillion in 2050
The "2021 Blue Book of China Innovation and Entrepreneurship Ecological Development" shows that China's zero-carbon energy transition will give rise to a huge investment market in seven areas, including renewable resource utilization, energy efficiency, end consumer electrification, zero-carbon power generation technology, energy storage, hydrogen energy and digitalization. By 2050, the market size of these seven major sectors will reach nearly RMB15 trillion, and will contribute 80% of cumulative emission reductions in China.
(China Money Network's articles are curated and translated from credible Chinese media organizations with established brands, experienced editorial teams, and trustworthy journalism practices. However, we are not responsible for the accuracy of the information. For any questions, please reach out to our editorial department.)