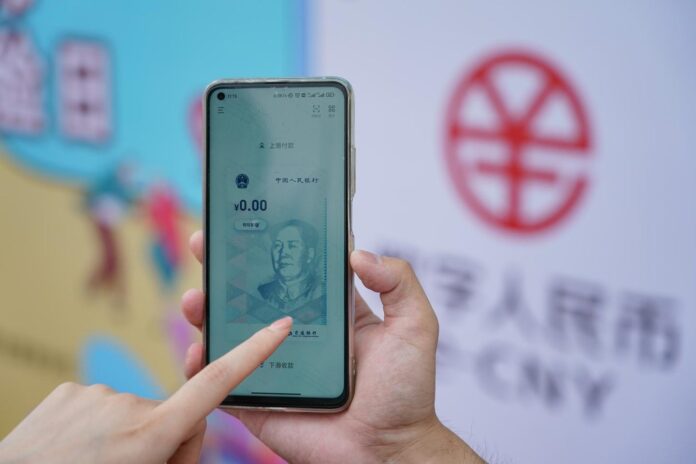 Tencent WeChat supports e-CNY payment
Recently, e-CNY APP was upgraded, and the e-CNY Wallet on WeBank(WeChat Pay) was launched. After the early multi-stage controllable pilot, Tencent began to provide users with e-CNY services. Beijing Winter Olympic Village is scheduled to open on January 27, and the e-CNY will be piloted in the relevant scenes of the Beijing Winter Olympics. To this end, Tencent will further explore the innovative payment experience and help the smart Winter Olympics to be held smoothly.
Hesai Technology unveils automotive-grade lidar at CES 2022
Hesai Technology has unveiled for the first time at CES 2022, a global consumer electronics event, the automotive-grade semi-solid-state lidar AT128, which has been fixed-point and equipped with self-developed chips. The company also released a new close-range ultra-wide-angle lidar QT128.
Forever Technology: Existing technologies will be designed in metaverse
Forever Technology said on the interactive platform that the company has verified that it can assemble or design power-related three-dimensional scenes in a VR virtual environment, and the existing technology can be designed in the metaverse in the future. The company will also continue to promote the integration of independent software products with next-generation information technologies, such as big data, cloud computing, IoT, Mobile Internet, and AI, increase research and development efforts, promote the company's continuous scientific and technological innovation, and meet the digital needs of customers in the power, transportation, water conservancy and other industries.
First 100MW compressed air storage project in Zhangjiakou – The world's largest
It was learned from the Institute of Engineering Thermophysics of CAS that recently, the first set of 100MW advanced compressed air energy storage project in Zhangjiakou, Hebei Province, which provided technology by the Institute, was successfully operated and smoothly connected to the grid, marking that the project officially entered the stage of system live commissioning. After completion, it will become the world's largest and most efficient advanced compressed air energy storage power station, which can promote the industrialization process of China's compressed air energy storage technology, and effectively support energy reform and the construction of new power system.
(China Money Network's articles are curated and translated from credible Chinese media organizations with established brands, experienced editorial teams, and trustworthy journalism practices. However, we are not responsible for the accuracy of the information. For any questions, please reach out to our editorial department.)