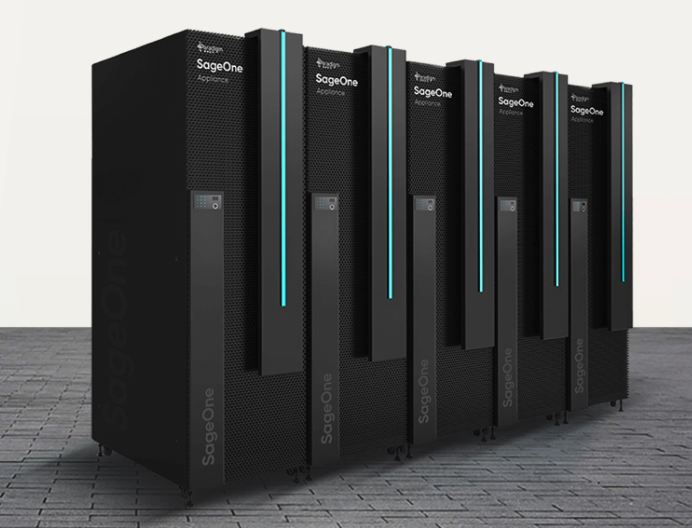 Beijing-headquartered artificial intelligence company the 4Paradigm Technology Co., Ltd. has the largest market share of China's machine learning market, according to a recent report by international market data firm IDC.
The company, founded in 2014 and counts CATL, PetroChina, Industrial and Commercial Bank of China as its clients, submitted a prospectus to the Hong Kong Stock Exchange last August for a planned listing on the Hong Kong Main Board.
During the first half of 2021, 4Paradigm took the biggest market share in the Chinese machine learning market for the fourth consecutive year, according to the IDC report.
The company's enterprise-class AI solutions help companies in a diverse range of industries to optimize enterprise operations, from expanding business scale, improving sales and marketing efficiencies, to enhancing operating leverage by AI-driven decision making.
In particular, its AI-driven solutions can increase the accuracy of targeted marketing, and therefore support revenue growth for e-commerce companies. It can also transform risk management in the banking and finance industry. For instance, using AI-based credit risk models can reduce default rates significantly.
4Paradigm serves dozens of Global Fortune 500 companies and industry leaders, including Yum China, Budweiser, Lenovo, People's Daily, and Bank of Communications. Its clients come from the financial services, retail, manufacturing, energy and power, telecommunication, healthcare and other industries.
China's machine learning platform market maintained rapid growth in the first half of 2021, with a year-on-year increase of 101.8%.
"The Chinese artificial intelligence industry is booming with industry participants deepening AI's applications and achieving major breakthroughs. Technological progress and the expansion of technology application will foster more innovative applications," said Lu Yanxia, associate research director for IDC China's emerging technology research.
China's overall AI market reached US$2.18 billion during the first half of 2021 representing a growth rate of 42.2% year-on-year, according to IDC. The digital transformation of industries and growing key technologies are main factors behind the rapid growth of the Chinese AI market.
On a different measure, China's AI spending reached RMB128 billion (US$20.07 billion) in 2020, and is estimated to grow to RMB609.5 billion (US$95.57 billion) in 2025 with a CAGR of 36.6%, according to a report by CIC, an independent third-party industry consultant.
4Paradigm focuses on AI decision-making with a platform-centric approach, providing clients an easy-to-adopt AI platform to reap the benefits of AI by standardized and scalable mode. The unique approach sets 4Paradigm apart from competitors with blended solutions incorporating visual, speech, semantics and other usages in piece meal, instead of a platform.
China's AI industry can be categorized into four major segments in terms of fields of application: decision-making AI, visual AI, speech and semantics AI and AI robots. Among the above segments, decision-making AI is expected to be the fastest-growing segment, according to the CIC Report.
Decision-making AI recognizes patterns hidden in data, guides decision-making process on data insights, and addresses issues that are most pertinent to core business operations. Typical applications include smart sales and marketing, risk management, and supply chain management.
With the increasing application in more diversified business scenarios, AI-driven decision making is now enabling enterprises to optimize almost all parts of their operations. Over 60% of enterprises are expected to integrate human expertise with intelligent technologies including artificial intelligence, machine learning, NLP and pattern recognition to enable intelligent decision-making, support forward-looking business management, and increase employee efficiency and productivity Ini 2025, according to IDC.