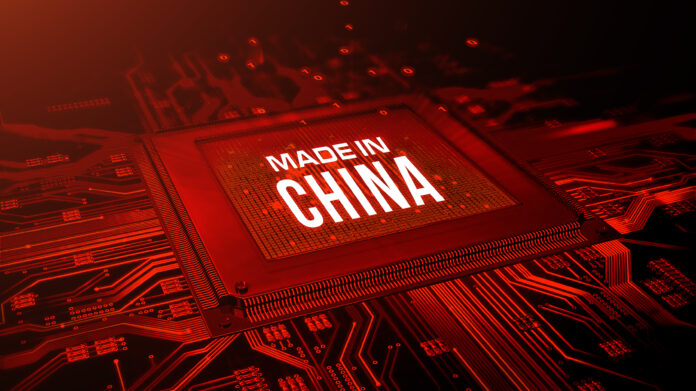 Lenovo sets up new chip subsidiary
Dingdao Zhixin (Shanghai) Semiconductor Co., Ltd., wholly controlled by Lenovo Group, has been formally established. The company is focusing on the design and sales of integrated circuits, as well as businesses in the field of semiconductor technology. The legal representative is Jia Zhaohui, senior vice president of Lenovo Group, general manager of IDG Consumer Business & Leading Innovation Center. He led the team to launch the world's first 5G computer Yoga 5G, and the world's first foldable screen computer ThinkPad X1. The new company is located in the Shanghai Free-Trade Zone, 25 kilometers away from Lenovo's headquarters in Shanghai.
Tencent Autonomous Driving Simulator selected in the 14th Five-Year Plan
Recently, the Ministry of Science and Technology has successively announced the special project information for the 14th Five-Year Plan, and the "Autonomous Driving Simulation and Digital Twin Test evaluation Toolchain" project for new energy vehicles launched by Tencent Holdings, Chang'an University and other units has been approved and selected as a key R&D project in the national 14th Five-Year Plan.
Pudu Technology involves in drafting of first group standard for low-speed unmanned vehicles
At the Promotion Conference for Commercial Application Standard of Self-driving and Low-speed Unmanned Vehicles 2021 held in Shenzhen, the group standard of "Specification for Safety Management of Commercial Operation of Urban Low-speed Unmanned Vehicles", jointly compiled by more than 57 enterprises and 112 experts was officially released. Pudu Technology, as the main drafter, has played an important role in the preparation of this pioneering standard for the application of autonomous driving and low-speed unmanned vehicle service scenarios.
Ainnovation debuts on HK Exchange, focusing on "AI+manufacturing"
Ainnovation, a Chinese AI-related products and business solutions provider, made its debut on the Hong Kong Stock Exchange today. Xu Hui, CEO and co-founder of Ainnovation, said in his speech at the listing ceremony: "After nearly 4 years of rapid development, Ainnovation has successfully landed on the Hong Kong Stock Exchange and entered a new development milestone." Ainnovation is committed to promoting industry changes with cutting-edge AI technology, providing full-stack AI products and solutions for the enterprise-level AI solution market, including AI platforms, algorithms, software, AI-enabled equipment and related services, helping customers realize the intelligent transformation of business operation and decision-making processes.
China's first ophthalmic gene therapy drug approved by the FDA
Newfoss Biotech, a Wuhan-based biopharmaceutical company, announced that its drug candidate NR082 for the treatment of Leber hereditary optic neuropathy (ND4-LHON) caused by the ND4 mutation has been granted an Investigational New Drug (IND) license from the U.S. Food and Drug Administration (FDA) and will conduct clinical trials in the United States.
(China Money Network's articles are curated and translated from credible Chinese media organizations with established brands, experienced editorial teams, and trustworthy journalism practices. However, we are not responsible for the accuracy of the information. For any questions, please reach out to our editorial department.)