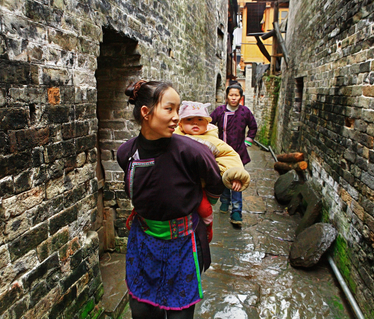 Alibaba Group Holding Ltd. has signed a strategic partnership agreement yesterday with China's National Development and Reform Commission (NDRC) to jointly push the expansion of e-commerce in China's rural areas, according to official Chinese media reports.
NDRC and Alibaba plan to establish 300 pilot programs in rural villages and towns in the next three years.
The pilot programs will serve as a test ground to expand rural e-commerce channels, as well as attracting rural migrant workers to return to their villages to work.
A large number of villages in China have become "ghost villages" or have been completely abandoned, as nearly 300 million rural residents, or one fifth of the country's total population, have become migrant workers in the cities.
In the partnership, NDRC will organize comprehensive campaigns to provide a good policy environment for migrant workers to start-up their businesses back in rural villages.
Alibaba plans to expand its Rural Taobao platform by opening more service centers, providing relevant training services and marketing activities.
Last month, Alibaba said that its Rural Taobao has established service centers in over 12,000 villages in China.
At these service centers, Alibaba provides Internet connections along with purchasing and delivery services, allowing rural residents to buy and sell products via Alibaba's e-commerce channels.
Alibaba said it plans to set up at least 100,000 of these centers in villages in the next three to five years.