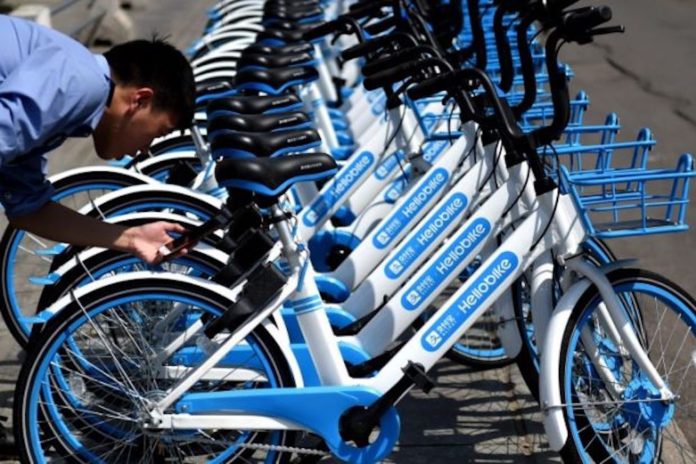 Chinese bike-sharing firm Hellobike has secured several billions of yuan in a new round of financing led by Ant Financial Services Group and Primavera Capital Group, a spokesperson of Hellobike confirmed with China Money Network through WeChat on December 28.
Hellobike, which declined to disclose the financial details of the new round, ranks third in China's bike-sharing market based on its number of daily active users, according to a report conducted by Chinese market research firm iiMedia.
As a latecomer to the fast-evolving sector, Hellobike focuses on the untapped opportunity in China's third-tier cities — a strategy different from its rivals ofo and Mobile, who have both ventured into first-tier cities and some second-tier ones.
Ant Financial, spun off from the Chinese e-commerce giant Alibaba in March 2013, is a Chinese fintech company that operates the third-party online payment platform Alipay. The company led the investment in Hellobike as the latest effort made by Alibaba to further strengthen its position in competing for more market share in China's bike-sharing sector.
Chinese bike-sharing pioneer ofo, which is also backed by Alibaba, has been in a capital distress this year with millions of angry users delivered online applications to claim their deposits, leaving the firm at the verge of bankruptcy. Another market player Mobike was acquired by Tencent-backed group-buying firm Meituan Dianping in a US$3.7 billion deal in April 2018.
Chinese venture capitalists have poured over US$4 billion in the bike-sharing industry in 2017, representing roughly 10% of all the venture capital disbursed in China, according to Cheetah Research.
Hellobike raised a US$700 million round of financing from existing investors including Ant Financial and Fosun Group in April.