A festive ring of the bell and a salvo of red and blue confetti mark the making of a newly minted public company, otherwise known as an IPO. An elaborate dinner party with free-flowing champagne and cocktails usually ensues that same night.
If you are a private equity investor who has invested in the company years before, the day is certainly worthy of celebration. You are now positioned to exchange the company's shares – now publicly traded on a stock exchange – for cash, in what the industry calls an "IPO exit."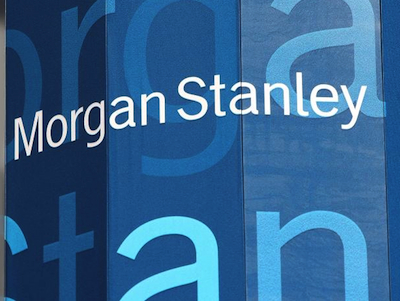 But, your luck would be drastically different if the IPO had been in Shanghai or Shenzhen, the two stock exchanges located in Mainland China. Not only because they have been among the worst performing markets in the world, but also because IPO exits in Mainland China present unique challenges that are unlike any other markets.
Post-IPO Stress For Morgan Stanley Private Equity Asia
On May 4, 2011, Chinese polyester filaments yarn maker Tongkun Group Co. Ltd., a company backed by Morgan Stanley Private Equity Asia (MSPEA), completed a US$503 million IPO on the Shanghai stock exchange. The IPO was priced at RMB27 per share, and the stock rose 10% to RMB29.71 on its debut.
A year earlier on March 15, 2010, MSPEA paid RMB4.9 per share to acquire 41.8 million shares of Tongkun, or 8.68% of the company, in a pre-IPO deal. On the day of the IPO, the American investment bank's Asian private equity arm recorded a paper profit of close to RMB1 billion (US$161 million).
That would have been a great payday. But what happened afterward was nothing that the private equity investor had in mind.
The polyester filaments yarn sector, which provides material for clothing and industrial products such as tires and conveyor belts, was hammered by overcapacity and a hard-hit export economy in China. The price of polyester FDY 75D/36F, a type of twisted sewing thread, plummeted 42% to RMB10,100 per ton in March 2014 from RMB17,300 in March 2011.
Tongkun Group, as the largest polyester filaments manufacturer in China, saw its share price slide to RMB12 per share in March 2012, and then to RMB5.68 in early May. The sentiment toward the sector was so negative that for the previous twelve months, the company's stock has been trading below its net asset value, which stood just under RMB7 per share.
By the time MSPEA's three-year lock-up period since the day of its original investment on March 15, 2010, expired, Tongkun's share price had plummeted 73% to RMB7.29.
If taking into account of a 20 for 10 stock split Tongkun Group undertook on September 6, 2011, the stock still dropped 46%.