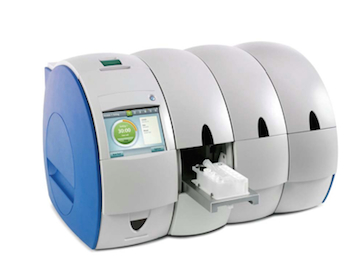 Salisbury, U.K.-based molecular diagnostic testing firm Enigma Diagnostics Ltd. says that Sailing Capital Management has agreed to invest US$50 million to help support the British company's global expansion, according to a company announcement.
Sailing Capital is an investment firm controlled by Shanghai International Group (SIG). Last December, it launched a RMB5 billion buyout fund to focus on cross-border deals, and a RMB5 billion ($821m) buyout fund.
Enigma says it will use the proceeds over the next 18 months to support global commercialization of its new products.
At the same time, Enigma signed a joint venture agreement with Shenzhen-listed in vitro diagnostic product maker Beijing Leadman Biochemistry Co., Ltd. to support the growing healthcare needs of China's population.
Beijing Leadman will be Enigma's exclusive joint venture partner, with the principal goal of delivering the Enigma molecular diagnostic system to the Chinese market.
Enigma will further license its technology and intellectual properties to the joint venture, enabling it to develop relevant molecular assays, other products and instruments for the Chinese market, as well as to establish manufacturing facilities in China.
Enigma was founded in 2004 to develop and commercialize technology and intellectual properties from the U.K. Government's Defence Science and Technology Laboratory.