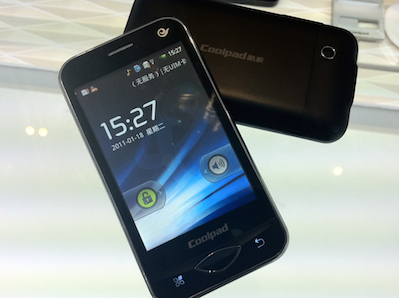 Chinese security software firm Qihoo 360 Technology Co. Ltd. says it has invested formed a strategic partnership with Chinese smartphone maker Coolpad Group Limited, and it is investing US$409 million in cash to take a 45% stake in a joint venture to be established with Coolpad, according to a company announcement.
The joint venture will primarily focus on creating a strong smartphone brand named "Dazen", while leveraging Coolpad's smartphone manufacturing experience and Qihoo 360's capabilities in mobile app development and online marketing.
At the same time, Beijing-based Qihoo 360 will become the default provider of key mobile services on all of Coolpad's smartphones, including mobile security, mobile app store and mobile search.
According to third party data, Coolpad is the largest 4G smartphone provider in China in terms of accumulative unit shipment as of October 2014, says the statement.
Last month, Qihoo 360 announced plans to set up a US$60 million venture fund to invest in early stage companies in the Internet Of Things (IOT) sector.
The company has been investing aggressively in new technology and Internet firms, including backing an Israel-based venture capital fund and investing in Chinese travel and tour service provider Tuniu Corporation.