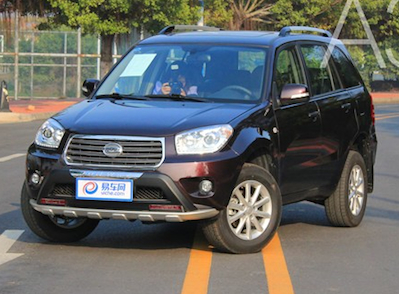 JD.com, Inc. and Tencent Holdings Ltd. have agreed to jointly invest US$1.55 billion in Beijing-based auto information and marketing web portal Bitauto Holdings Ltd., with the aim to build a comprehensive online automotive transaction services platform for Chinese car buyers, according to a company announcement.
JD.com and Tencent will invest about US$1.3 billion in cash and resources in Bitauto, as well as injecting US$250 million in cash in YiXin Capital Limited, a subsidiary of Bitauto primarily engaged in e-commerce-related automotive financing platform business.
"This investment is a major step forward in our long-term strategy of partnering with industry leaders in the vertical categories most important to our customers," says Richard Liu, founder, chairman and CEO of JD.com. "We are building our vision of making JD.com a one-stop solution for Chinese consumers looking to buy authentic, high-quality products."
JD.com will invest a combination of US$400 million in cash and approximately US$750 million of resources, including exclusive access to the new and used car channels on JD.com's e-commerce sites, as consideration for a total of approximately US$1.15 billion of newly issued ordinary shares from Bitauto.
Tencent will purchase US$150 million of newly issued ordinary shares from Bitauto. Bitauto's newly issued ordinary shares will be priced at US$73.31 per American Depositary Share of Bitauto.
In addition, JD.com and Tencent will also invest US$100 million and US$150 million respectively, in newly issued series A preferred shares of YiXin Capital.
The transactions are expected to close in the first half of 2015.
After that, JD.com and Tencent will hold 25% and 3.3% of Bitauto, respectively, and JD.com will have one seat on the board of directors.
JD.com and Tencent will hold 17.7% and 26.6% of YiXin Capital, respectively, upon closing.
Founded in 2000, New York Stock Exchange-listed Bitauto offers comprehensive auto information for China's car buyers, as well as advertising services for automakers and dealers.