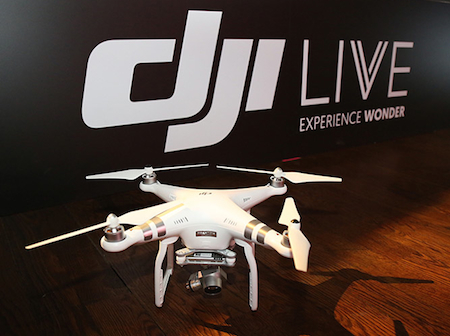 Shenzhen-based Chinese consumer drone maker SZ DJI Technology Co. is in the process to raise hundreds of millions U.S. dollars in new funding at a valuation of U$10 billion, making it the most valuable consumer drone manufacturer in the world, according to media reports.
Investors in the round may include Accel Partners and Kleiner Perkins Caufield & Byers (KPCB).
Sequoia Capital has reportedly invested in DJI, but it's unclear if it is participating in the current round.
Representatives at DJI confirmed that the company is talking with potential partners, but declined to give details.
Founded by Frank Wang in 2006, DJI's consumer drones are used by filmmaking, agriculture, conservation, search and rescue, energy infrastructure, and other sectors.
The company has grown to a global workforce of over 3,000 in the United States, Germany, the Netherlands, Japan, Beijing and Hong Kong.