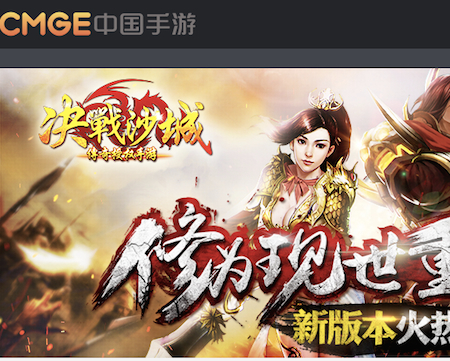 A private equity unit under Chinese brokerage firm Orient Securities Company Limited has proposed to take NASDAQ-listed China Mobile Games and Entertainment Group (CMGE) private in a deal valued at roughly US$673.2 million, according to a securities filing.
Orient Hongtai (Beijing) Investment Management Co., Ltd., the private investment arm of Shanghai-based Orient Securities, proposes to acquire all of the outstanding shares of the mobile gaming company for US$1.5357 per ordinary share, or US$21.5 per American Depository Share (ADS), a 5.5% premium to the company's last closing price.
Orient Investment has secured committed equity financing from its affiliates and co-investors in an aggregate amount of RMB5 billion (US$805 million) to support the all-cash deal.
It's unclear how many CMGE shares Orient Investment already own. There are no public filings indicating that Orient Investment may own 5% or more of the company.
Guangzhou-based CMGE is the largest publisher of mobile games in China.