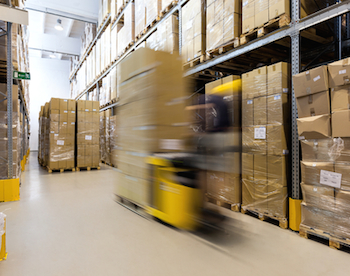 Hong Kong-based real estate private equity firm Gaw Capital Partners has agreed to form a joint venture with Chinese logistics developer Vailog China to acquire and develop modern warehouses in China, according to an announcement.
The partnership, which is to be done through Gaw Capital Real Estate Fund IV, expands Gaw's business in China to logistics properties. The firm has previously invested in residential, commercial offices, retail malls, serviced apartments, and hotels in China.
With further capital injection from co-investments, the joint venture plans to acquire another seven pipeline development projects in the next 12 months in order to build up a nationwide logistics portfolio of one million square meters of net leasable area.
"Currently, warehouse stock per capita in the U.S. is 12 times that in China…Our cooperation with Vailog is aiming at this market and will build a high quality Shanghai-centric nation-wide portfolio, mostly on China's tier-one markets," says Kenneth Gaw, president and managing principal of Gaw Capital Partners.
Demand for logistic warehouses in China is driven by the rise of consumption and e-commerce, which have grown by 12% and 84% annually over the last 7 years respectively, says the statement.
Gaw's fourth real estate fund was closed in October 2013 at its hard cap of US$1.025 billion. The fund has so far invested in 11 projects in Beijing, Shanghai, Guangzhou, Tianjin, Shenyang, Hong Kong, Osaka, Tokyo and Seoul.
Its acquisition of Beijing Century Place was the largest single-asset property deal by a foreign firm in mainland China.