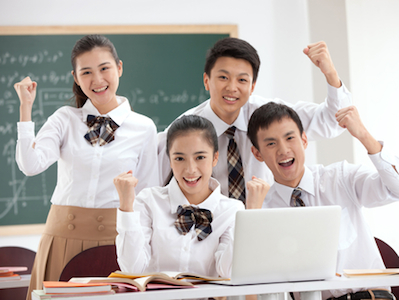 New York Stock Exchange-listed Chinese student tutoring service firm Xueda Education Group has agreed to be acquired by Shenzhen-listed Xiamen Insight Investment Co., Ltd., which is controlled by Tsinghua Unigroup Limited, according to a company announcement.
Xiamen Insight has raised its offer and plans to acquire all of Xueda Education's shares for US$5.50 in cash per American Depositary Share (ADS), or a 95% premium of the company's last closing price before the deal's initial announcement.
Xueda Education's management team will participate in a share offering by Insight Investment to help fund the US$350 million takeover, says the statement, without elaborating.
Previously on April 20, Xiamen Insight made a nonbinding offer to buy Xueda Education for US$3.38 per ADS. The next day, Tsinghua Unigroup bought a controlling 15.59% stake in Xiamen Insight.
Once the deal is completed, Xueda Education will be de-listed from the New York Stock Exchange, and become a listed entity on the Shenzhen exchange.
The deal, which is expected to close in the fourth quarter of 2015, has won Xueda Education's board approval, but still needs to be cleared by shareholders and the Chinese regulators.
The current definitive agreement has also secured the backing of Xueda Education's management, which own approximately 58.4% of the company's shares and will vote in favor of the deal.
Tsinghua Unigroup is controlled by China's Tsinghua University.