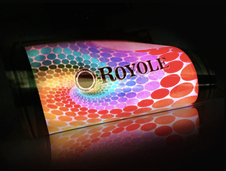 Shenzhen-based rollable display developer Royole Corporation has completed RMB1.1 billion (US$172 million) series C round of financing, according to Chinese media reports.
Investors in the round include IDG Capital Partners, Shenzhen Capital Group, Shenzhen Green Pine Capital Partners, AlphaWealth, Jack and Fisher Investment, as well as other undisclosed investors.
Founded in 2013, Royole Corporation develops rollable display with thickness of only 0.01-0.1 millimeter.
The screens can be applied to smartphones, mobile devices, computers and televisions.
The company has operations in Silicon Valley, Shenzhen and Hong Kong.