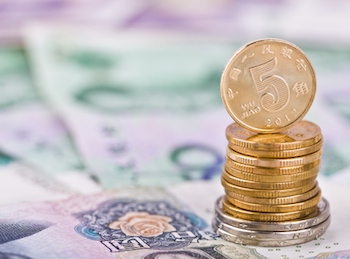 BOC International Holdings Limited, Bank of China's investment banking flagship, has launched Europe's first RMB-denominated A Share Exchange-traded Fund (ETF) on the inauguration of the China Europe International Exchange, says an announcement.
The launch of the ETF is another move to broaden the spectrum of Europe's RMB equity fund market, creating a conduit for European investors to access China's stock market.
The ETF is named Bank of China International Commerzbank Shanghai Stock Exchange 50 (SSE50) A Share Index. It tracks the performance of Shanghai Stock Exchange 50 A Share Index, and directly invests in A Shares via the Shanghai-Hong Kong Stock Connect using the physical replication method.
BOCI's joint venture BOCI-Prudential Asset Management Limited has been delegated the role of investment management of the fund.
Headquartered in Frankfurt, Germany, China Europe International Exchange is a joint venture with the Shanghai Stock Exchange, the Deutsche Börse AG and the China Financial Futures Exchange, which hold stakes of 40%, 40% and 20% in the Exchange respectively, and have received support and recognition from the governments and regulators of China and Germany.
CEINEX is tasked to build an offshore RMB securities listing and trading center in Europe, offering offshore RMB securities listing and trading services in Europe.
"As the gateway between Europe and China, CEINEX will focus on ETFs, bonds and other cash products at its early stage of development. It will gradually broaden its RMB financial derivatives offerings," says Han Chen, co-chief executive of CEINEX.
BOCI is among the first batch of the Hong Kong brokerages which provide trading services under the Shanghai-Hong Kong Stock Connect scheme, and also completed the first RMB collateral trade on the London Metal Exchange (LME) in July.
In addition, BOCI actively assists Chinese companies in issuing offshore RMB bonds, underwriting Shenzhen Qianhai Financial Holding Limited's RMB1 billion 2.5-year offshore RMB bond in April.