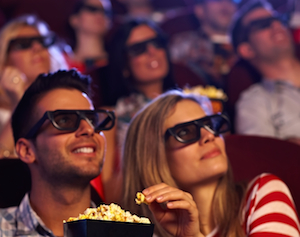 Chinese online game developer Perfect World Pictures has agreed to invest US$250 million in slate financing to Universal Pictures in the next five years, according to a disclosure document (in Chinese).
The investment will come from a joint film investment fund Perfect World Pictures launched last summer with a number of Chinese investment firms.
The film fund seeks to raise RMB1.5 billion (US$230 million) in its first phase to invest in movies and entertainment assets, and has raised RMB452 million (US$70 million) so far, says the document.
Perfect Universe Investment Inc., an overseas subsidiary of the film fund, plans to invest US$250 million and an equal amount of debt financing to the deal with Universal Pictures, according to an article published on Variety.
The disclosure document confirmed the US$250 million cash investment but did not say how much revolving bank credit will be included in the deal.
The film fund plans to contribute around 25% of Universal Pictures' film financing total in the next five years, and back at least 50 movies. Specific films within the deal will be announced at a later date.
In return, it will receive a share of the box office revenue and other related income, says the statement.
Legendary Entertainment, which is to be acquired by Dalian Wanda Group in a US$3.5 billion deal announced last month, will continue to finance select Universal titles, says another release issued by the companies.
Perfect World Pictures says the investment is part of its strategy to transform itself into a global entertainment conglomerate.
The deal will make it the first Chinese company to have a long-term financing relationship with one of the six largest Hollywood movie studios, and it plans to further expand its film businesses going forward, says the statement.