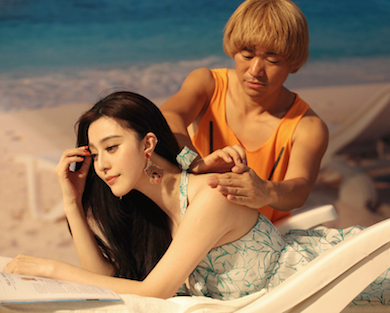 Beijing-based Weiying Technology Co. Ltd., the operator of Tencent-founded movie ticket booking app Wepiao, has invested an undisclosed amount in Chinese animation firm Original Force, according to Tecent Technology.
Founded in 1999, Original Force provides animation services to major Chinese movie studios, as well as producing its own animation series.
The Nanjing-based firm also plans to produce virtual reality and augmented reality content.
Co-founded in 2014 by Tencent, Weiying operates Wepiao, a movie ticket booking and payment app based on Tencent's Wechat and QQ platforms.
It also operates a web portal, Wepiao.com.
In November 2015, Weiying completed RMB1.5 billion (US$235 million) series C round of financing led by Beijing Cultural Assets Chinese Anci Films & Television Fund at a valuation of RMB10 billion.
Seven months earlier, the start-up completed US$105 million series B funding round from Tencent, Dalian Wanda Group, and other investors.