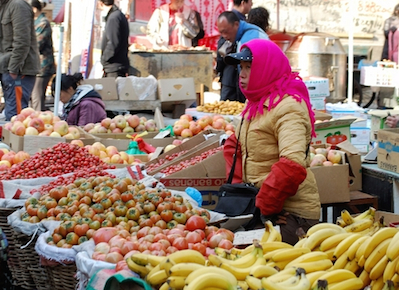 Goldman Sachs Gao Hua says it expects China's January to February economic indicators and credit growth to slow, while inflation has likely picked up, according to a research report.
China is scheduled to release January and February economic data over the next two weeks with trade data on March 8, inflation data on March 10, and money and credit data between March 8 and 15.
January to February combined activity growth data will be released on March 12.
Nominal fixed asset investment growth is likely to be lower despite the loosening measures the government released.
Despite signs of overheating in first tier city property prices, the boost to real estate fixed asset investment is likely to be less than usual because of limited supply of land in those cities and high level of inventory in lower tier cities.
The bank expects January to February fixed asset investment growth to be 9.5% year-on-year, slower than 10.% in December.
Export and import growth has likely moderated further in February, with export growth in February down 19% year-on-year and import growth declining 12.0%.
The implied trade surplus would be US$41.3 billion in February, lower than the trade surplus of US$63.3 billion in January.
Consumer price index has likely increased 2.4% in February, up from 1.8% in January. Producer price index may have declined 4.5% year-on-year, a smaller drop than January.
Credit growth was exceedingly strong in January, perhaps too strong for the comfort of the government, therefore may moderate in February, says the report.
New RMB loans in February may amount to RMB800 billion, modestly lower than the level in February 2015.
M2 growth is likely to be relatively slow, growing 13.1% year-on-year, as foreign exchange flows likely remained negative in February, though much less so than in January due to more stable expectations in the market and fewer working days because of the Spring Festival holidays.
The bank expects total social financing aggregate to be RMB1.3 trillion and implied growth for outstanding total social financing aggregate of 15.2% year-on-year.