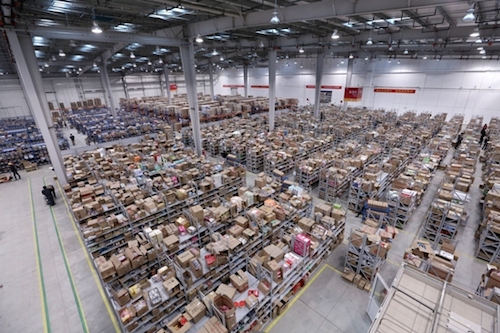 Singapore-based Global Logistic Properties Ltd. (GLP) remains the market leader with an over 50% share of China's logistics sector last year, but some new local players are quickly catching up and may soon threaten its number one position, according to a report by real estate services firm Cushman & Wakefield.
Ping An Insurance Group, a new local player with a portfolio of five million square meters of logistics projects, has established itself as the second largest logistics company in the country.
Other local companies including China Vanke, Shenzhen-based Blogis and Shenzhen International Logistics Development Ltd. have all experienced rapid growth and now ranked as the country's top ten largest logistics firms.
The biggest challenge faced by the industry last year was the difficulty to acquire land for logistics use.
The bottleneck issue of site acquisition will not be eased until the government makes fundamental changes in its business tax contribution policies.
Another key question is how to best capitalize businesses.
Notable capital raising events of the past year include a second round of financing in Yupei Group by RRJ Capital and Temasek, following Carlyle Group's first round of capital injection.
Brookfield Group integrated the global logistics operations of Gazeley and IDI, and began operating them under a unified brand in China.
Canadian pension funds and Goodman Group launched a plan to place additional capital into the China logistics market. Gaw Capital and Vailog established a strategic alliance in China.
Blackstone became a shareholder of Vanke Logistics, and e-Shang recently purchased Redwood's Pacific business, using capital provided by Warburg Pincus.
Going forward, as the RMB enters into an expected depreciation cycle, logistics companies must take measures to balance its capitalization plans, says the report.
Another noteworthy trend was the entry into the sector by companies who are not traditional logistics businesses.
Vanke, a residential developer, established a logistics property market development subsidiary mid-2015 and have grown rapidly.
A similar move was made by the Ping An Group, which established a logistics property business department and achieved impressive results.
Allibaba Group Holding Ltd.'s Cainiao Network is not operated in the same manner as a traditional logistics property enterprise, but the size of its land reserve will play a decisive role in influencing future market development, says the report.