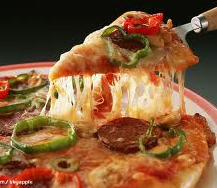 ClearVue Partners has led a US$10 million series C round of financing in Beijing-based Yummy Express, a start-up providing logistics and operation services to Chinese O2O (online-to-offline) companies, according to a company announcement.
SB China Venture Capital also participated in the round.
"We are entering a dynamic and transformational time in China's O2O meal delivery sector," says Harry Hui, founding managing partner of ClearVue Partners. "Yummy Express leads the 'last mile' white-collar food delivery segment in China."
Established in 2012 by several former logistics professionals, Yummy Express focuses on meal delivery services for major takeout O2O platforms including Baidu Waimai.
The company delivered over 5.6 million food orders in January 2016 alone, up from 330,000 deliveries in January 2015. It also expanded geographic coverage to 18 cities from five cities in China in January 2015.
"What separates Yummy Express from the 'crowdtasking' competition is that Yummy Express has 5,000 well-trained proprietary 'delivery men' and can guarantee service quality," says Chen Qing, vice president of Baidu Waimai.
ClearVue Partners is a private equity fund focused on investments in the consumer sector in Greater China, primarily in the food and beverage, consumer lifestyle, and consumer Internet/mobile sub-sectors.