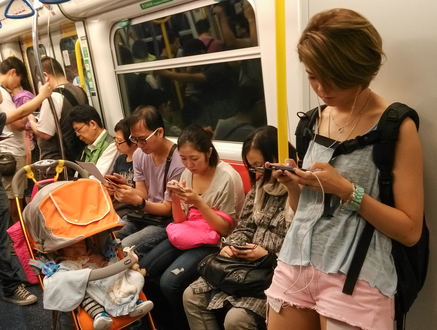 The list of Chinese tech unicorns, or start-ups with a valuation of US$1 billion or more, just got one more member.
Alibaba Pictures says its online ticket booking unit has raised RMB1.7 billion (US$260 million) in a series A round of funding led by CDH Investments, Ant Financial and Sina Corp, according to a disclosure filing.
Bona Film Group and several Chinese film companies also participated in the round, which values the unit at RMB13.7 billion (US$2 billion) post-money.
Alibaba Pictures is aggressively pushing its own online ticketing platform to compete with Tencent-backed Weiying Technology Co. Ltd., the operator of movie ticket booking mobile app Wepiao.
Wepiao just completed a RMB4.5 billion (US$694 million) series C+ round in April.
"Since being launched at the end of 2014, Taobao Movie experienced significant growth. We are confident that its management team can fully realize the platform's potential to achieve sustained growth going forward," says Xie Fang, managing director at CDH Investments.
Taobao Movie currently provides online movie ticket sales and booking service in over 5,000 cinemas in China.
Alibaba Pictures is the film and entertainment arm of Alibaba Group Holdings Ltd. Ant Financial is Alibaba's financial services arm.