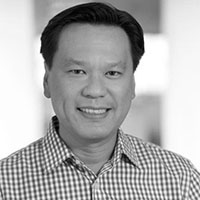 Intel Capital has appointed four new managing directors, including naming Anthony Lin (pictured) as head of the Greater Asia region, the firm announced in an email today.
Anthony Lin is to lead all equity investments, acquisitions and strategic business development for the Greater Asia Region.
Lin joined Intel's M&A team in 2008 and has executed more than two dozen corporate transactions for Intel on a global basis. Before that, he worked for 12 years in corporate development and investment banking at Bank of America Securities, Merrill Lynch and PaineWebber.
In addition, Intel named Ameet Bhansali as managing director for new technologies including AR/VR, wearables, robotics and drones.
Trina Van Pelt becomes managing director for the Internet of Things (IoT) sector, and Bob Nunn will be leading M&A and business development on the data center, cloud computing and big data field.
The appointments are part of Intel Capital's efforts to better support its portfolio company, and give managing directors expanded responsibilities to engage with startups.
As part of this process, Marcin Hejka will head activity for Greater Europe and India. Ken Elefant has added software to his portfolio while continuing to lead the security group.
Ramamurthy Sivakumar will lead Intel Capital's new focus on industry verticals, including sports and healthcare.